The Kansas University Endowment Association's Chancellors Club will recognize three professors this week for their career contributions to research and academics at KU.
Vicky Unruh, a professor in the department of Spanish and Portuguese, will receive the 2013 Chancellors Club Career Teaching Award.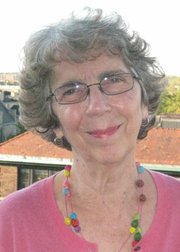 Unruh has taught at KU since 1988. She has directed students in 14 defended dissertations, is currently directing four dissertations and has assisted on another 40 dissertations. In addition to writing numerous journal articles and book chapters, she has authored two books of her own and co-edited a collection.
"The Department of Spanish and Portuguese takes pride in the quality of its teaching and mentoring, and Unruh took this commitment to a new level for all of us," said Danny Anderson, dean of the College of Liberal Arts and Sciences.
Unruh earned her doctorate from the University of Texas at Austin.
Charles Little, who teaches at the KU Medical Center in Kansas City, Kan., will receive the 2013 Chancellors Club Research Award.
Since coming to KU in 2000, Little has trained 12 postdoctoral fellows, 11 doctoral students and served on dissertation committees of an additional 35 doctoral students.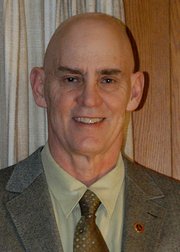 He has served on dozens of peer review panels and committees, including the National Institutes of Health, National Science Foundation, the American Heart Association and other national and international funding agencies, KU officials said.
Little earned his doctorate from the University of Pittsburgh in 1977 and has done postdoctoral work at Harvard Medical School and the University of California, San Diego.
Dale Abrahamson, chairman of the department of anatomy and cell biology, said the work by Little and other KU researchers is "leading to rewrites of embryology textbooks."
"Moreover, throughout his outstanding career, Charlie's publications have been written with unusual clarity and illustrated with visually stunning images," Abrahamson said.
Both Unruh and Little will receive a $10,000 honorarium.
John Wood, a professor in the department of molecular and integrative physiology at the Medical Center, will be named a Chancellors Club Teaching Professor, a title he will carry throughout his career at KU and which carries a $10,000 honorarium each year.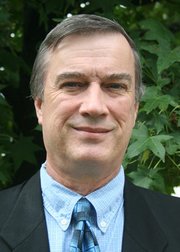 Wood has taught at the Medical Center since 1994 and has a joint appointment with the department of surgery.
During his career he has received teaching awards from the university's medical students as well as the William T. Kemper Fellowship for Teaching Excellence, the Ruth Bohan Teaching Award and the Chancellor's Distinguished Teaching Award.
He earned his doctorate from the University of Michingan.
"John is truly a special teacher who is loved by students and highly respected and appreciated by his peers," said Paul Cheney, chairman of the department of molecular and integrative physiology.
The Chancellors Club awards are a program of KU Endowment, an independent, nonprofit organization that serves as the official fundraising and fund-management organization for KU.
Copyright 2018 The Lawrence Journal-World. All rights reserved. This material may not be published, broadcast, rewritten or redistributed. We strive to uphold our values for every story published.