The smell of charcoal, burgers and brats, the bite of autumn's brisk mornings, the sound of the crowd and marching band off in the distance — football season is finally here, and with it the season of tailgating.
But before reaching into your closets and drawers for that sacred gameday shirt, consider classing up your tailgating attire. With a few simple tricks, you'll be ready to enjoy autumn football season from morning coffee to evening libations.
Autumn means layers
Layers of leaves, layers of beautiful colors, and, you guessed it, layers of clothing. Layering allows you to stay warm in the morning, but still able to cool off as you cheer for your team in the fourth quarter. Here are a couple of autumn basics to get you ready for gameday.
The base: Depending on kickoff and the weather forecast, start with a warm, insulating henley waffle. These thermals are a staple from fall to spring. A couple of neutral tones will keep you ready till summer returns — white, gray, navy and black.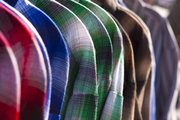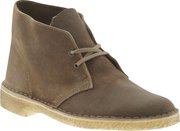 The shirt: Flannel is a great way to blend style and team support. So rather than putting on your lucky team sweatshirt, look around for a flannel that incorporates your team's colors. Just remember to keep it fitted.
The sweater: At work, stick with slim, fine-gauge crew and V-neck cashmeres, but on the weekend, you can get a little more creative. Thick-cabled cardigans that are easy to get on and off are great when temperatures rise late in the day, but still keep you nice and warm during the brisk mornings.

The jacket: As the season advances and the temperatures drop, you'll need a bit more than a layered sweater. To keep insulated, add a lightweight down vest. I've been wearing my Patagonia Nano Puff Vest for years and love it. It's perfect for tailgating as well as quick trips to the grocery store.
The pant
The colors of autumn allow a whole new spectrum of shades to enter your wardrobe. And while your Levi 501s will definitely work, take advantage of the season and branch out with your color selection. A heavier fabric in a darker tone will do the trick. Warm chocolate and earthy browns are preferable. Land's End's Comer 608s are a good place to start.

The shoe
It's time to trade those flip-flops in for something more suitable for fall. And because it's the weekend, leave those wingtips at the office.
A warm-leathered chukka is the perfect relaxed yet fashioned fit for tailgating on the weekend. Or if you prefer something more low-key, try New Balance's Varsity 574s.
Accessories
Hats, gloves and scarves are all a great way to add some spice to your attire, and will be a must by game 10, but in the meantime you can be creative with some attention to minor details.
Check your team's website for mascot-inspired socks and watches.
Copyright 2018 The Lawrence Journal-World. All rights reserved. This material may not be published, broadcast, rewritten or redistributed. We strive to uphold our values for every story published.