Lawrence school district officials announced today that information technology director Chantel Nicolay has resigned.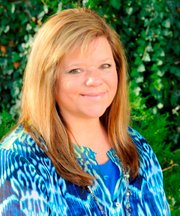 Nicolay joined the district in the 2007-2008 school year as an information resources specialist, supervising library media and instructional resources. During an administrative reorganization in 2009, she took on additional duties involving informational and instructional technology.
Before coming to Lawrence, she had worked for schools in Gardner, Louisburg, Lyndon and Williamsburg, Kan. She earned a bachelor's degree at Washburn University and a master's degree from Pittsburg State University.
"We appreciate Chantel's leadership of these key areas of our district," Superintendent Rick Doll said in a statement. "Our school system depends on reliable information technology to operate in the most efficient and effective manner possible."
Doll said the district would immediately begin a search to fill the vacancy.
Education news
Have a story idea?
Contact Journal-World education reporter Elliot Hughes:
ehughes@ljworld.com
Copyright 2018 The Lawrence Journal-World. All rights reserved. This material may not be published, broadcast, rewritten or redistributed. We strive to uphold our values for every story published.