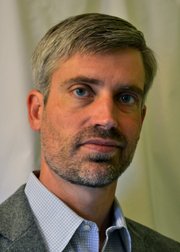 John Gibson has formed FreeState Patent Services, a boutique law firm in Lawrence specializing in intellectual property and patents. Gibson, a former partner at Shook, Hardy & Bacon, has more than 15 years of experience practicing patent law. Gibson earned his law degree with honors from Arizona State University and his bachelor's degree in physics from Massachusetts Institute of Technology.
---
Kristin Scheurer, the marketing director for Bridge Haven, a Lawrence assisted-living complex, will join Douglas County Senior Services as executive director on Oct. 23. Scheurer has more than 20 years of professional experience, including a background in marketing and communications. DCSS, located at 745 New Hampshire St., offers meal services, transportation, medicare information and caregiver support among other services.
---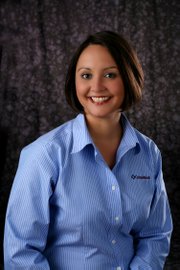 Shelby Lathrom has been promoted to vice president and branch manager, of CornerBank in Lawrence. "Shelby has been instrumental in the operations of our Lawrence bank for the past seven years," CornerBank President and CEO Bruce Schwyhart said. "Her many years of experience in commercial and real estate lending and deposit operations prepares her well for this opportunity." Lathrom has worked as an instructor and coordinator with Jr. Achievement in Lawrence for many years.

---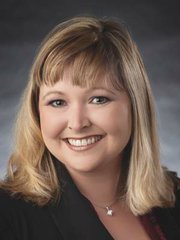 Crystal Davis-Taylor has completed a five-day training program at Modern Woodmen of America's headquarters in Rock Island, Ill. The program focused on helping families with financial planning through Modern Woodmen, a financial services organization and fraternal member benefits organization.
Copyright 2018 The Lawrence Journal-World. All rights reserved. This material may not be published, broadcast, rewritten or redistributed. We strive to uphold our values for every story published.