Dori Villalon, the executive director of the Lawrence Humane Society, will step down from her position at the end of November, the organization announced Wednesday.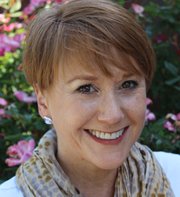 Villalon developed an on-site surgery and medical program, launched a new website and increased the site's Live Release Rates — which measures how often animals leave the shelter alive — over the course of her tenure, according to a statement.
She was named executive director in 2011.
"This feels like the right time for me to move on and let new leadership take the Lawrence Human Society to the next level," she said in the statement.
Copyright 2018 The Lawrence Journal-World. All rights reserved. This material may not be published, broadcast, rewritten or redistributed. We strive to uphold our values for every story published.