Lawrence crime, fire, courts coverage
Have a tip?
Contact Journal-World reporter Caitlin Doornbos:
• A 21-year-old Kansas University student has been found guilty of battery and criminal restraint in connection with a Jan. 21 incident involving a local female college student. Alexander N. Beglinger pleaded guilty to misdemeanor battery and two counts of misdemeanor criminal restraint Tuesday in Douglas County District Court. Beglinger is scheduled for sentencing on June 18.
• A 41-year-old Lawrence man has been found guilty of rape and aggravated indecent liberties with a child involving a girl who is now 11. Leo Robert Hill was arrested Jan. 14 and charged in Douglas County District Court with committing eight sex offenses against the girl between June 2011 and January 2013. He pleaded no contest to one count each of rape and indecent liberties and is scheduled for sentencing on June 12. According to Kansas state law, rape is punishable by a sentence of 25 years to life in prison.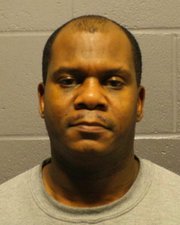 • A 33-year-old Lawrence man has received probation after he and his brother were arrested on Jan. 30 and accused of abandoning a still-moving stolen truck and leaving the scene of an accident, along with several other offenses, following an incident outside Royal Crest Lanes, 933 Iowa St. Terrance James Beers pleaded no-contest to misdemeanor obstruction on April 26 in Douglas County District Court as part of a plea agreement with prosecutors, and received one year of probation. His brother, Geoffry Beers, remains charged with several offenses in the case.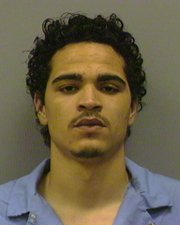 • A 27-year-old Lawrence man awaits sentencing after being found guilty last week of attempted aggravated battery and attempted intimidation of a witness in connection with a December incident. Carlos Wodez Ruiz pleaded no contest to both counts in Douglas County District Court on April 26. He was arrested Dec. 27 and remains in Douglas County Jail pending sentencing on May 28.
Copyright 2017 The Lawrence Journal-World. All rights reserved. This material may not be published, broadcast, rewritten or redistributed. We strive to uphold our values for every story published.