Lisa Stofac has joined Stephens Real Estate as marketing and technology coordinator.
Stofac, a Lawrence resident for 15 years, previously was employed by USD 497. Before that, she was a print production and studio manager of GodwinGroup Advertising in Jackson, Mississippi.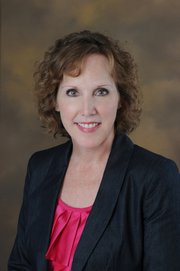 Copyright 2018 The Lawrence Journal-World. All rights reserved. This material may not be published, broadcast, rewritten or redistributed. We strive to uphold our values for every story published.