Lawrence police believe a string of armed robberies that occurred near Iowa Street, between East 23rd and West 31st streets, over the past week and a half may be connected.
From Dec. 5 to Dec. 14, three businesses have been held up by a suspect with a similar description, according to Trent McKinley, a Lawrence Police Department spokesman.
The reports describe the suspect as a Hispanic male, about 5-foot-8 and 150 pounds with black clothing.
"Based on general description and some of the other details of the robbery, we believe those crimes could be connected," McKinley said.
Low Cost Tobacco Mart, at 2104 W. 25th St., was robbed by a suspect armed with a knife on Dec. 5. He left with an undisclosed amount of cash.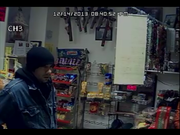 On Dec. 10, an AutoZone at 2714 Iowa St. had cash and merchandise stolen by a suspect who partially displayed a firearm to an employee.
A robbery then occurred at La Tiendita, a grocery store at 3022 Iowa St., on Dec. 14 when a suspect entered with a gun and left with money.
Cameras inside La Tiendita and Low Cost Tobacco Mart captured images of the suspect.
Monday, McKinley described the gun in the latter two robberies as a semiautomatic handgun.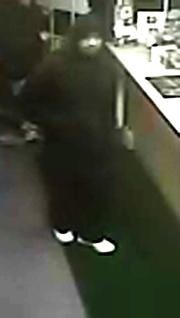 "We don't have any information this far that leads us towards multiple people being involved in this," McKinley said.
Anyone with information regarding the suspect or the robberies can call the Lawrence Police Department at 785-832-7509 or CrimeStoppers at 785-843-TIPS (8477). Callers to CrimeStoppers can remain anonymous and may be eligible for an award of up to $1,000 for information leading to an arrest.
Copyright 2017 The Lawrence Journal-World. All rights reserved. This material may not be published, broadcast, rewritten or redistributed. We strive to uphold our values for every story published.