KU community mourns loss of bright, friendly student
Grieving friends of Kansas University graduate student Gianfranco Villagomez-Saldana described him Monday evening as a smiling, positive man whose apparent death after a weekend disappearance had shocked the campus. Read more.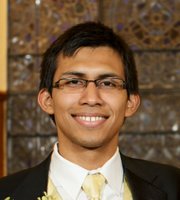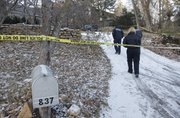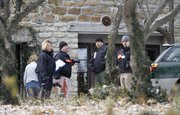 More coverage: Gianfranco Villagomez-Saldana
Lawrence police say a body found Monday at 837 Avalon Road is believed to be that of a Kansas University student who had been missing since early Saturday.
A preliminary investigation does not indicate foul play in the death, according to Lawrence Police Department spokesman Trent McKinley.
The student, Gianfranco Villagomez-Saldana, 23, of Lima, Peru, had gone missing early Saturday morning after attending a friend's party near Ninth and Michigan streets. He had reportedly been heading to a residence near 11th and Mississippi streets on foot.
Villagomez-Saldana's girlfriend, Donna Jo Harkrider, called the police to report him missing about 7 p.m. Saturday after having not seen him for about 24 hours. Friends and family combed the area looking for Villagomez-Saldana on Sunday and Monday; his father and brother reportedly flew in from Peru to help. They halted their searches about 3:30 p.m. Monday after police notified them of the body's discovery.
Police were called to 837 Avalon Road at about 1:30 p.m. Monday. In the backyard of the residence, authorities found a body they preliminarily identified as Villagomez-Saldana. An autopsy and further investigation are planned for Tuesday. The address is near where Villagomez-Saldana was last seen but opposite of the direction where he was said to be heading that morning.
Marieliza Suarez, a friend who organized a search party Monday, said she saw Villagomez-Saldana at the party on Friday night, where everyone was "laughing, dancing, having a good time." She said Villagomez-Saldana wasn't drinking alcohol because he was focused on his studies. He left on foot for his girlfriend's house after he was unable to find a ride, Suarez said.
Villagomez-Saldana earned a Bachelor of Fine Arts degree in design in May and was taking classes in the computer science program in the KU School of Engineering.
Copyright 2018 The Lawrence Journal-World. All rights reserved. This material may not be published, broadcast, rewritten or redistributed. We strive to uphold our values for every story published.