• The Lawrence Chamber of Commerce is accepting nominations for two awards that recognize commitment to the Lawrence community. Nominations for The Lawrencian award and the 2013 Crown Automotive Organization ATHENA Award are due by noon Dec. 20. The winners will be announced Jan. 31 at Abe & Jake's Landing.
Candidates for The Lawrencian must be current or past members of the Lawrence Chamber of Commerce and have a demonstrated commitment to the city in volunteerism, community engagement and leadership.
The ATHENA award honors individuals who excel in their chosen professional field and have devoted their time to community service, particularly in assisting women.
To download a nomination form, visit www.lawrencechamber.com. Nomination forms should be delivered to the Lawrence Chamber of Commerce, at 646 Vermont St., Suite 200.
• Free State Insurance, an Allstate Insurance agency, recently opened for business at 4106 W. 6th St. The agency provides home, auto and life insurance. It is open from 9 a.m. to 5 p.m. Monday through Friday and 9 a.m. to 1 p.m. on Saturday.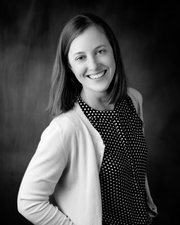 • Magic Mouse Travel and Off to Anyland, two Disney-related travel agencies, announced the hiring of Amanda Storm as a travel expert. Storm will work from the Lawrence area.
• Lawrence Memorial Hospital announced the addition of Dr. Robert Beck to its Neurology staff. Beck focuses on neurological disorders, including epilepsy, migraines, multiple sclerosis, Parkinson's disease and strokes.
• Sherri Vaughn, a physician at Lawrence Memorial Hospital, has been elected to a three-year term as a director of the Kansas Hospital Association Board of Directors. Vaughn is one of two physicians who serve on the 21-member board that oversees the organization's strategic activities. The KHA is a voluntary, nonprofit organization that includes a membership of 215 medical facilities, according to a statement.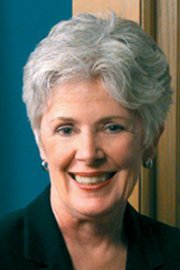 • Kansas Insurance Commissioner Sandy Praeger recently received the 2013 Distinguished Public Service award by the United Community Services of Johnson County. Before winning her three-year term as the state insurance commissioner in 2002, Praeger served as mayor of Lawrence and served terms in the Kansas House of Representatives and Senate.
• The Hy-Vee on Clinton Parkway announced that its "Letters to Santa" program will run through Dec. 18. Place letters to Santa in his special mailbox with a complete name, address and age. Santa wants to respond to letters before Christmas. Jan Hornberger at 785-832-0044 will answer questions.
Copyright 2018 The Lawrence Journal-World. All rights reserved. This material may not be published, broadcast, rewritten or redistributed. We strive to uphold our values for every story published.