If you go:
Territorial Capital Museum tours are Wednesday to Saturday, 11 a.m. - 4 p.m. and Sunday 1 - 5 p.m.
Donations accepted
Christmas vespers concert is Dec. 8 at 2 p.m.
Free to the public
lecomptonkansas.com or 785-887-6148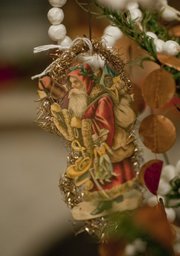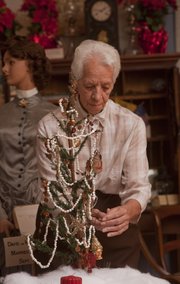 Like many other organizations and individuals, the Territorial Capitol Museum in Lecompton recently uncovered its Christmas decorations.
But while most people take just an afternoon to festoon their home or office with Christmas ornaments, it took 20 volunteers an entire week to get the museum decorated, according to Paul Bahnmaier, president of the Lecompton Historical Society.
From now until Jan. 5, the museum will exhibit antique Christmas ornaments on 33 trees. The decorations, donated by Lecompton residents over nearly 20 years, date from the late 1800s to the 1960s.
The museum also will hold a Christmas vespers concert at 2 p.m. Sunday in the museum's second-floor chapel, a vestige of the Episcopal church that once occupied the building.
"Everyone should come here to take a trip down memory lane," Bahnmaier said.
At least one of the trees on display features 1940s-era ornaments with non-metal hooks, a relic from wartime rationing of resources for the armed forces.
Another tree features several candles placed onto its branches with a ball of concrete — about the size of a bubble gum ball — hanging underneath. The ball is meant to pull the branch down and away from the branches above it to avoid their catching fire. Iona Spencer, 88, donated those ornaments. She said her great-grandfather made them in 1930 when her family lived in Topeka and did not have electricity.
"That was one of the prettiest things we ever saw," she said of the lit tree. "That was quite an excitement for us kids."
Copyright 2018 The Lawrence Journal-World. All rights reserved. This material may not be published, broadcast, rewritten or redistributed. We strive to uphold our values for every story published.