Contact KU and higher ed reporter Sara Shepherd
Have a tip or story idea?
---
More stories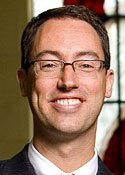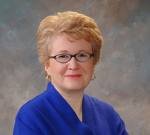 A Kansas University history professor will take over as head of the University Honors Program at KU in January, when outgoing director Kathleen McCluskey-Fawcett retires.
Jonathan Earle started teaching at KU in 1997 after receiving his doctorate from Princeton University. Very early on in his career, Earle got a chance to teach a class through the Honors Program, which provides classes, seminars, advising and special lectures and events for a select number of students admitted into the program based on academic records and other criteria.
Earle was "instantly blown away by the quality of the students," he said. "I'm still in touch with most of those students," Earle said. "They helped me learn how to be a college professor."
Earle has been teaching and advising with the Honors Program since then, and he applied for the position of director after McCluskey-Fawcett announced her retirement.
McCluskey-Fawcett said she was "very pleased" with the choice of Earle to head the program. She and Earle have already begun meeting to discuss the transition process and prepare Earle for the new job. "I have a very long list of things to go over with Jonathan," she said.
McCluskey-Fawcett will show Earle the ropes when it comes to budgeting, scheduling, staffing, fundraising and so forth, but she said the job is Earle's to make of what he wants. "It's not my job to tell the next person what his or her agenda is," she said of the role of new director. "One of the wonderful things about this job is you have tremendous latitude to try creative things."
In the last four and a half years that McCluskey-Fawcett was director, she oversaw the growth of the program, which increased its student capacity by 45 percent, to 400 students, this year, and has helped win some "very large" estate gifts. Much of her focus has also been on using the program to attract students to KU who otherwise might attend elite colleges on the coasts.
Earle, who has also served as assistant director for programming at the Dole Institute of Politics and will continuing teaching history once he begins as honors director, said one of his priorities will be to help align the program more closely with honors programs at other top universities. Accomplishing this would likely entail introducing a capstone project to the honors program, which might include a thesis or research project, to "show us you can apply what you've already learned," he said. Earle also wants to offer honors students instruction in things like purchasing and cooking healthy foods and managing household finances to help fill "gaps in what we teach college students."
As for McCluskey Fawcett, she has no immediate plans for post-retirement life. "I've been over-scheduled for the last 40 years of my life," she said.
Copyright 2018 The Lawrence Journal-World. All rights reserved. This material may not be published, broadcast, rewritten or redistributed. We strive to uphold our values for every story published.