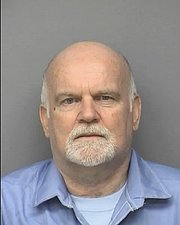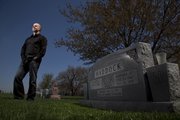 Two hairs, clutched in the hand of a murdered Olathe woman in 1992, were not enough to grant a convicted murderer a new trial, according to a Kansas Supreme Court opinion published Friday.
Kenneth Haddock, who was convicted of murdering his wife, Barbara, at their home in Olathe in November 1992, sought a new trial based primarily on new DNA evidence that showed two hairs found in Barbara's hands at the crime scene did not come from Kenneth, but rather an unidentified woman.
Early testing of the hairs showed that they were "consistent" with Kenneth's hair. Forensic analyst testimony at the trial said that Kenneth was included in the 7.4 percent of the Caucasian population that could have been the contributor of the hairs.
But there's a twist.
Steven Obermeier, senior deputy district attorney for Johnson County, argued in front of the supreme court last year that the newer DNA testing also showed that blood evidence on Haddock's shoes and clothing belonged to Barbara — evidence that further points to Kenneth's guilt, he said.
Several lower courts ruled that the hair evidence, pointing to possibly another murderer, and the blood evidence, pointing to Kenneth's guilt, would not have been enough to substantially affect a jury's decision. The Kansas Supreme Court affirmed that stance in Friday's decision.
Barbara's body was found on Nov. 20, 1992, by her two daughters under a pile of firewood in their Olathe garage. Investigators suspected foul play, and determined Barbara was killed by several blows to the head with an object.
When Kenneth showed up to the scene, he told police he thought Barbara was killed by accident when the woodpile fell on top of her — an assertion that prosecutors say was an ineffective attempt to cover up the crime.
The prosecution's theory at trial was that Haddock, under pressure from a pending bank fraud case, killed his wife during an argument.
The three Haddock children, featured in a 2010 Journal-World article, have always maintained their father's innocence.
Kenneth, now 67, is serving a life sentence for the murder.
Copyright 2018 The Lawrence Journal-World. All rights reserved. This material may not be published, broadcast, rewritten or redistributed. We strive to uphold our values for every story published.