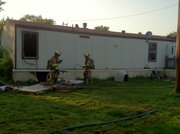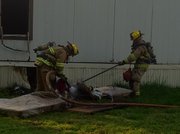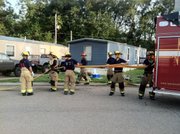 Hilltop Child Development Center at Kansas University is accepting cash donations and gift cards to help a family whose North Lawrence home was damaged by a fire Sunday evening.
Alicia Langford, who lived at the home with her mother and 4-year-old daughter, is a kitchen assistant at Hilltop, 1605 Irving Hill Road. The fire damaged a back room in the home at Riverside Manufactured Home Community, 420 North St.
The Douglas County chapter of the American Red Cross was providing assistance for short-term housing and other needs.
Pat Pisani, the center's executive director, said Langford's family needed donations and gift cards to purchase clothing and household items as they look for a new place to live. Donations can be dropped off at the center.
Fire marshal Jim King, a Lawrence Douglas County Fire Medical division chief, said Tuesday fire investigations had not yet completed their investigation.
Copyright 2018 The Lawrence Journal-World. All rights reserved. This material may not be published, broadcast, rewritten or redistributed. We strive to uphold our values for every story published.