-->
On the street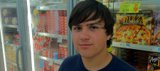 I was on the cart staff at a country club and I got free golf every week. I could bring a guest on, too.
Mayor Aron Cromwell has heard the question before: Why should city employees get a raise when so many in the private sector haven't?
"It is a tough question," Cromwell said Monday as commissioners finalize the 2012 city budget. "But I remind people that we are relying on lots of city employees for health and safety matters for our residents. That isn't the same situation with every private sector job. The services our employees provide are the sort of things we really value in this community."
But Cromwell acknowledged that figuring out how to give employees a raise for 2012 is proving to be more difficult than it has been in past years.
City Manager David Corliss is advising commissioners that the best way to provide compensation increases to employees is to raise the city's property tax rate. Corliss' recommended budget calls for a 0.6 mill increase to fund about $535,000 in compensation increases.
Cromwell said he's not yet comfortable declaring that a pay raise for city employees is a certainty as part of the 2012 budget. He said commissioners may look to reduce Corliss' recommendation in an effort to reduce the size of the property tax rate hike.
Overall, Corliss' recommended budget calls for an increase of 2.8 mills in the city's property tax rate. The majority of the increase — 1.7 mills — comes from a voter-approved expansion of the Lawrence Public Library. A mill is $1 in tax for every $1,000 in assessed valuation.
At their weekly meeting Tuesday, commissioners will set the maximum size of any mill levy increase — one of the final steps before giving final approval to the budget in mid-August.
Police and fire negotiations
Commissioners will set the key budget amounts without having agreements with the city's police and fire unions. Contracts expire for both groups at the end of 2011, and Cromwell confirmed the negotiations, which began in April, have reached an impasse. Work on contracts continues, Cromwell said. He said a major issue has been to come up with a responsible way to bring police and fire salaries up to industry averages.
"A main concern is achieving that average," Cromwell said. "That is easy to say, but determining what that average is can be difficult."
Cromwell also confirmed that the city is seeking a multiyear agreement with police and fire. Past agreements have been for just one year.
As for compensation increases, the $535,000 in Corliss' budget is less than what the city has set aside for pay raises in past years. In the past two years, the city has set aside $650,000 and $880,000 to fund pay increases for workers funded from the city's general fund. That includes most city employees but not all. Employees, such as utility workers and sanitation workers, for example, also received increases, but their wages are funded through user fees rather than general property taxes. The city has about 760 employees.
Health care costs
Pay is just one employee issue in front of the commission. Commissioners also are trying to determine how many changes to make to the city's health insurance plan. Currently, city employees don't pay a premium for their health insurance, although they do pay a premium to add a spouse or children to the plan.
Corliss previously had suggested employees start paying an $11-per-pay-period (biweekly) premium for their insurance. But Corliss' recommended budget has backed away from that proposal. The current recommendation is that employees would pay a $5-per-pay-period premium. But that premium would be rebated to employees if they agree to fill out a health assessment and either sign a pledge to not smoke or to join a smoking cessation program.
Deductibles would rise under the current proposal from $300 for singles to $700 and from $600 for families to $1,400. But the city also is proposing to create new Health Reimbursement Accounts for every full-time city employee. The city would place $250 or $500 in each account, depending on whether the employee also has family members on the city's health plan. The money in that account could be used to help pay for health care deductibles. Unspent money in the account could roll over to the next year.
"We know that a lot of employers our size are going to an account-based plan," said Diane Stoddard, assistant city manager. "We think it will help encourage consumerism."
The city also is proposing to spend about $165,000 to fund a new "health clinic" that would be open to city employees. Lawrence Memorial Hospital would operate the clinic in space at the hospital.
City employees would be able to use the clinic for standard medical office type of visits — everything from the flu and the cold to more chronic conditions — Stoddard said. Employees would be able to use the clinic without paying any deductibles or co-pays.
Employees would have to agree to undergo the city's health assessment and pledge not to smoke or to enroll in a program to quit smoking in order to use the clinic. Family members of employees, under the current proposal, wouldn't be allowed to use the clinic. The city hopes the clinic will lead to a healthier workforce, which ultimately will reduce the number of insurance claims.
"We're really interested in monitoring how this idea works," Stoddard said.
Commissioners will meet at 6:35 p.m. Tuesday at City Hall.
Copyright 2017 The Lawrence Journal-World. All rights reserved. This material may not be published, broadcast, rewritten or redistributed. We strive to uphold our values for every story published.