Kansas City, Mo. — Jake Peavy wanted to finish, especially after surviving such a rocky start.
On the street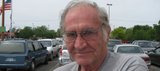 No, I just don't think they've got enough good players to play.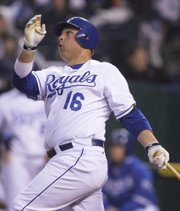 Peavy settled down after a shaky first inning and pitched into the ninth to win his third straight start, leading the Chicago White Sox past the Kansas City Royals, 5-4, on Saturday night.
After the start was delayed 61 minutes by rain, Peavy (3-2) gave up a three-run double to Alberto Callaspo in the first inning and Billy Butler's homer in the third. But the right-hander allowed only three singles after that before he was pulled with one out in the ninth.
"As soon as he came off the mound to end the eighth, he looked up at me and said he wanted the next inning," White Sox manager Ozzie Guillen said. "I respect that. That's his game. He's a great pitcher. We got him here for a reason. I love people like that who are not afraid to go out there with the game on the line."
Matt Thornton got two outs for his first save of the season.
"I felt like I had a lot left, and I did," Peavy said. "I just didn't make a very good pitch to Billy Butler. I felt like I had enough to finish the game. I felt like I could get three outs before they (would) score again. That's why I told Ozzie I was OK and wanted to go back out."
The White Sox, who rank last in the AL in hitting, batted around in a four-run seventh — with Ramon Castro's two-run single the key hit. It was Castro's first hit of the season in his seventh at-bat since coming off the disabled list May 3.
"I was able to keep us close enough to make it happen," Peavy said. "Those are gratifying wins. In the first, we were real close to getting out of it. We were real close to having a real good start. It's a good start anytime the team wins."
Royals starter Luke Hochevar held the White Sox to two hits and one run through the first six innings, retiring 11 in a row before Mark Kotsay's single with one out in the seventh. That started a parade of six straight White Sox reaching base.
Copyright 2018 The Associated Press. All rights reserved. This material may not be published, broadcast, rewritten or redistributed. We strive to uphold our values for every story published.