-->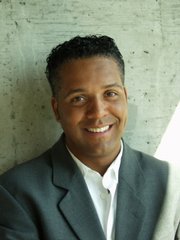 Help.
The Community Blood Center usually has at least 600 units of blood every day.
It now has 265 units.
It needs 580 units.
The optimum level is a three-to-five-day supply.
It is at a half-day supply.
Lawrence blood drives are:
• Friday, Jan. 15, from 8 a.m. to noon, Douglas County Employees Emergency Management Conference Room, 111 E. 11th St.
• Wednesday, Jan. 27, from noon to 5 p.m., Church of Jesus Christ of Latter Day Saints gym, 3655 W. 10th St.
• Visit www.esavealifenow.org for more drives and center locations.
"January is tough, especially coming off the holidays. Everyone has parties, they are traveling out of town and shopping, and then you hit January and it's cold. But, when you throw on a blizzard that closes down schools and businesses where we do a lot of our collections that really, really hurts us."

— Stann Tate, director of marketing for the Community Blood Center.
The center supplies blood to 73 hospitals in Missouri and Kansas, including Lawrence Memorial Hospital.
LMH has 60units.
It needs 68 units.
Supplies expected to dwindle in coming days.
"When we order blood, we are told, 'We are at a critical level and so we can't send you blood sometimes.' So, we are having to substitute blood types."

— Faith Nilhas, LMH blood bank supervisor
Ready to give? You must be:
• At least 16 years old.
• A minimum of 115 pounds.
• In good health.
"Blood is life. Give it."

— Faith Nilhas, LMH blood bank supervisor
Copyright 2018 The Lawrence Journal-World. All rights reserved. This material may not be published, broadcast, rewritten or redistributed. We strive to uphold our values for every story published.