Washington — Working single mom Kathy Gambrell has had no problem finding a lawyer to write her will or a certified public accountant to prepare her taxes - professionals she found by asking friends and family for recommendations.
But a four-year quest to find a financial planner has left the CongressDaily editor baffled, angry and, worst of all, unenlightened on how to find someone good to help her manage her money. Three weeks ago, she fired her latest adviser after he recommended she quit her job, fire her baby sitter and yank her child from Montessori school - then let him manage the money she would save, along with a small inheritance she's about to receive.
"As if!" says Gambrell, 46, of Rockville, Md. "He had no idea what I was about."
Many people are comfortable handling their investments. But others, such as Gambrell, lack the time, expertise or inclination to go it alone. Unfortunately, finding the right adviser can seem as confusing as trying to navigate the complex world of financial investments did in the first place.
Much of what makes hiring a financial planner so bewildering is the motley nature of the industry. There are more than 80 certifications or degrees advisers can place next to their names. Most were created since the 1980s, when financial planning came into its own, but only a few carry widespread recognition.
"It's a joke," says Ellen Turf, chief executive of the National Association of Personal Financial Advisors, an industry trade group. "Our goal is to have financial planning be a profession, but it's not quite there yet. We don't have a system like doctors or lawyers or accountants, where you know what to look for."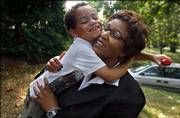 The absence of a uniform industry standard means that consumers must do their homework before they hire anyone. Experts say it is essential to know whether a prospective adviser accepts commissions that could influence which products he recommends. And equally important: Consumers should ask whether that adviser is the kind that by law must put his client's profit ahead of his own. And consumers should check with federal and state regulators to see if that adviser has registered and whether he has been the subject of any recent complaints or disciplinary actions.
Legal designations
As they look for a planner, consumers should remember two key legal designations created by the federal government. The first is that of registered investment adviser. With one important exception, this is anyone who charges money for giving advice on which securities to buy or sell. By law they are what is known as a "fiduciary." A fiduciary can recommend only those investments she believes are in your best interest - even if she might make more money by selling you something else.
The second legal designation is that of stock broker, which the law defines as anyone who buys or sells securities for someone else. In general, brokers are not fiduciaries. They don't have to recommend a product that is best for an investor - only one that is suitable. A broker legally could steer you to an investment that would pay him a higher commission, even if its returns have not been as good as others.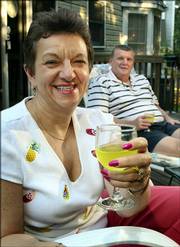 To further confuse things, an adviser can be both a registered stock broker and a registered investment adviser. That means he or she could apply different standards at different points in your relationship, at times acting as a fiduciary recommending a mutual fund that would give you the best return, at others acting as a broker, recommending a fund that's suitable but perhaps a bit riskier.
To cut through the clutter, Barbara Roper, of the nonprofit Consumer Federation of America, recommends that people hire a registered investment adviser. It provides an extra level of probability that the person would act in your best interest, she says.
Commissions or fees?
Advisers can be paid with fees, commissions or a combination of both. If you want a planner with no potential compensation conflicts and with a legal obligation to put your interests first, Roper and others recommend hiring a fee-only registered investment adviser. Hiring a fee-based planner - someone paid partly by you in fees and partly with commissions - also is fine, as long as the person is a registered investment adviser.
Consumers should interview at least three prospective planners, preferably face to face, before settling on one. Each planner's background should be thoroughly checked, consumer advocates and industry experts say. The Securities and Exchange Commission Web site provides information on how to look up whether an adviser is registered federally or at the state level, and provides links to state regulators.
Questions to ask a planner
¢ What experience do you have? ¢ What are your qualifications? ¢ What services do you offer? ¢ What is your approach to financial planning? ¢ Will you be the only person working with me? ¢ How will I pay for your services? ¢ How much do you typically charge? ¢ Could anyone besides me benefit from your recommendations? ¢ How will you disclose potential conflicts of interest to me, including any incentives or cash payments you receive when I purchase certain products? ¢ Are you required by law to act as a fiduciary by always placing my interests first? ¢ Have you ever been publicly disciplined for any unlawful or unethical actions in your professional career? ¢ Can I have it in writing? - The Washington Post
Copyright 2018 The Lawrence Journal-World. All rights reserved. This material may not be published, broadcast, rewritten or redistributed. We strive to uphold our values for every story published.