The scene plays out nearly the same way in dozens of James Bond movies.
A stodgy character named Q unveils the latest spy gadgets for agent 007 to try out. Then Bond cracks wise about the practicality of things such as magnetic watches and exploding toothpaste.
"Remember, if it hadn't been for Q Branch, you'd have been dead long ago," comes a typical Q response.
True enough.
But just as Bond has managed to survive on the big screen through five decades and six actors (including latest star Daniel Craig of the just-released "Casino Royale"), so, too, have his gadgets.
Whereas these items once seemed futuristic, implausible and sometimes just plain kooky, many have become a reality in modern-day society.
"In terms of the James Bond-esque side of things, a lot has do with communications," says Bennett Griffin, owner of Lawrence-based Griffin Technologies.
"What we can do now with communications compared to when those first James Bond movies came out in the '60s would have seemed pretty far-fetched. Look what GM has done with OnStar. With a nonhigh-tech, non-James Bond Chevy Malibu, you can have real-time communications with U.S. satellites, 24-7."
In 1964's "Goldfinger," one of Bond's secret agent goodies was a homing beacon hidden in the heel of his shoe. Nowadays, parents have gear to monitor their kids' whereabouts that is more sophisticated than that.
"It's true with a lot of science fiction: It often leads the way to where technology may be going," Griffin says.
His company manufactures the "SecuriKey" - a device to lock down data on computers. It works like an ignition key. Users attach the key and type in a password, both of which are needed to unlock the computer. Griffin says he sells primarily to industries that guard other people's data, such as banks, health care providers and the government.
What is your favorite James Bond gadget?
John Naramore, between jobs, Lawrence: "I liked the cars. I remember the one that had the wheels where the spikes came out."
He says, "Our security product for computers has often been referred to as having a James Bond-like packaging and appearance to it."
Gadgets everywhere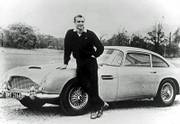 But communication is hardly the only field in which equipment has caught up with past Bond installments.
"One of the things that have come a long way is all the camera technology," says Gary Minden, Kansas University professor of electrical engineering and computer science.
Past Bond films have found the British agent toting items like Minox cameras ("On Her Majesty's Secret Service") and ring cameras ("A View to a Kill").
"But you can find imagers that are smaller, pinhead-size imagers. You see that every now and then when somebody gets caught putting a spy camera in an inappropriate place," Minden says.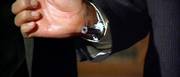 Not to mention the fact that most teenagers now carry a phone that can snap pictures.
Minden points out that other culturally pervasive accessories have surpassed Sean Connery-era gadgets.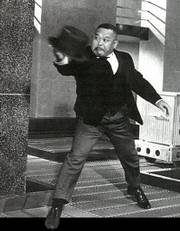 "Just look at the iPod. While you wouldn't think that James Bond would carry around his 3,000 mp3 songs, in terms of a reference database or carrying a lot of information with you, you might not have been able to do that five or 10 years ago," he says.
Yet the potential uses of iPod-type devices may yield some truly Bondian applications.
"People are experimenting with eyeglasses that you could see through to the area in front of you, but also put an image of what you were supposed to be doing," the professor explains. "The usual examples were somebody who had to repair an engine on a tank or something. You'd envision a mechanic with these glasses, so the video that's put up tracks where his head is at and where he's looking, and it highlights the items and steps he needs to fix.
"Thinking back to the kind of action scenes that pop up in Bond movies, you could go into some highly secure building carrying along this thing that says, 'At this point do this' or 'Here's how to defuse a bomb.'"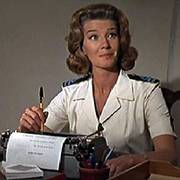 Consumer curiosity
James Bond gadgetry has also evolved into a niche market for civilian consumers.
At the Spy Shops chain in New York, customers can find all kinds of items that cater to "privacy, security, safety or survival."
"Most people come in here looking for stuff like voice recorders and nanny cams," says employee Ray Gordils, who just put up a "Casino Royale" poster in the front entrance of the store.
"We have spy glasses with cameras on the lenses. We have a button cam that looks like a button you attach to your shirt. That one is really popular. ... "We also have the new DVRs. One's a palm size. You can record directly onto it from these covert surveillance cameras."
Spy Shops outlets are now in Florida and Ontario, Canada.
Gordils admits he's not exactly a devout Bond fan. Nor can he readily name many of Bond's spy devices.
"The last one I saw was with Halle Berry, and I guess she was my favorite gadget," he says, laughing.
The future
Sure, there are many Bond gadgets that are still a ways off from being a reality - think his "invisible" car from "Die Another Day," for example.
But new breakthroughs have made past Bond doohickeys plausible using different technologies.
"In one of his movies ('Thunderball'), he had an underwater breather about the size of a cigar. It was a typical scuba-type thing," Minden recalls.
Conventional science says that there's no way to compress five minutes of air into something that size. However, Minden says that fields such as nanotechnology (the science of the small) could offer a solution.
"Today you can build small chemical processing plants on these chips," he says. "So with nanotechnology, you might actually have artificial gills in which water is pulled through these processing devices. It could pull oxygen out and release carbon back in."
Take that, Blofeld.
Copyright 2018 The Lawrence Journal-World. All rights reserved. This material may not be published, broadcast, rewritten or redistributed. We strive to uphold our values for every story published.