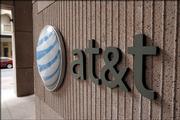 AT&T; Inc. plans to cut up to 10,000 jobs, mostly through normal turnover, if its $67 billion purchase of BellSouth Corp. is approved by shareholders and regulators, AT&T;'s chief financial officer said Monday.
The work force reduction would take place over three years, AT&T;'s Rick Lindner said. Before the cuts, the combined company would have around 317,000 employees, including Cingular Wireless LLC, which is now an AT&T-BellSouth; joint venture.
The new company would be the country's largest phone company - with nearly half of all lines. It also would be the largest cell-phone carrier and the largest provider of broadband Internet service.
Still, investors and analysts expect it to pass regulatory muster due to the fact that phone companies are facing increasing competition, especially from cable operators.
The acquisition, which was announced Sunday, is expected to close next year.
The 10,000 planned job cuts are in addition to the 26,000 cuts AT&T; already has announced - 13,000 due to SBC's acquisition of AT&T; Corp., which closed in November, and 13,000 due to shifting priorities in the business. The combined SBC-AT&T; took the name AT&T; Inc.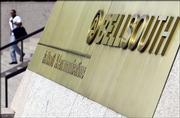 San Antonio-based AT&T; expects the acquisition to save it $2 billion annually at first, increasing to $3 billion a year by 2010.
Under the terms of the deal, AT&T; is paying 1.325 of its own shares for each BellSouth share. AT&T; shares closed Monday down 97 cents, or 3.5 percent, at $27.02 on the New York Stock Exchange.
Copyright 2018 The Associated Press. All rights reserved. This material may not be published, broadcast, rewritten or redistributed. We strive to uphold our values for every story published.