Gina Pacumbaba-Watson's civil engineering business is growing fast, and she isn't about to put on the brakes.
Pacumbaba-Watson, owner and president of GPW & Associates, plans to drive her firm to the brink of $2 million in revenue this year -- more than double last year's business -- as the company takes on a military contract expected to generate at least $3 million in fees during the next three years.
"We've got some credibility now," Pacumbaba-Watson said. "We've got some experience. We're building up our project list. Someday I'll be able to say we're as good as some of these other firms that are 250 (employees) plus."
It's a big move from the early days eight years ago, when she and her husband founded the firm that focused on designing lighting systems for high schools and a handful of retailers.
Today -- with 11 employees and a growing client list -- Pacumbaba-Watson is aiming for an even brighter future, one made possible after securing the firm's designation from the Small Business Administration as a small and disadvantaged business.
The label identifies the firm owned by Pacumbaba-Watson -- she was born in the Philippines -- as a woman- and minority-owned business, categories often sought after by governments and other potential customers aiming to meet goals for diversifying contracts.
The U.S. Army Corps of Engineers' Kansas City District, for one, hopes to allocate 15.8 percent of its $470 million worth of construction this year to such firms, said Arthur Saulsberry, deputy for small business at the corps' district offices. That would translate to more than $72 million for qualifying businesses.
GPW is in line for $1 million a year for the next three years.
"We need some success stories," said Saulsberry, who helped introduce GPW's credentials to project managers at the corps. "I'm enthusiastic right now, but I just hope the end result brings value to the customer.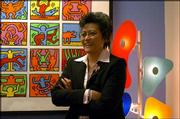 "Right now, we're in the day and age where everybody wants to have the 'A' team. ... It looks like she's formulated a great team, and I hope it ends up in a win-win situation -- both for GPW and the corps."
Attained in 2001, the SBA designation has helped the 11-employee firm land federal work, starting last year with a service contract at Fort Leavenworth.
The latest contract -- given last week -- means GPW will be on the call list for services at military bases overseen by the corps' Kansas City District. The contract includes architectural and engineering services.
GPW currently is busy working on plans for data, communications and other utilities as part of a $75 million construction project at Fort Riley, the base near Manhattan that is preparing to welcome an Army brigade -- some 3,200 troops -- that is relocating from an overseas posting.
"You'll see some federal dollars flowing into Lawrence that we normally wouldn't see here," said Bill Thomasset, a project manager who joined GPW a month ago after spending 30 years working on corps projects. "We could easily see $1 million a year coming in here."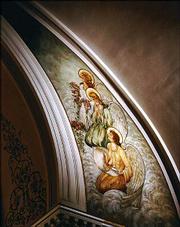 Pacumbaba-Watson's team of professionals know there's still plenty more work ahead -- for the corps and for other clients. GPW has been working on new prototype banks for Bank of America in the southeastern United States, security systems in SBC facilities, and other systems at Kansas City International Airport.
Next up: an unnamed company that is looking for small firms that can handle mechanical, electrical and plumbing plans for its thousands of stores in the United States.
She's already interviewed twice at company headquarters and -- characteristically enough -- Pacumbaba-Watson is plenty optimistic about her prospects.
"We've always planned to get big," she said, recalling GPW's early projections to grow to about two dozen employees -- numbers she would gladly revise upward, should the need soon arise. "It's just frustrating that we haven't gotten bigger faster.
"If we get this big contract with this big retailer -- a megaretailer, a giant retailer, a gargantuan retailer -- we could definitely do what they say they want us to do: And that's get as big as they want."
Copyright 2018 The Lawrence Journal-World. All rights reserved. This material may not be published, broadcast, rewritten or redistributed. We strive to uphold our values for every story published.