As long as humans have been creating art, they've been putting themselves in it.
Cavemen documented their Paleolithic universe on cavern walls. Ancient Greeks and other early societies rendered gods and spirits in human form. Italian Renaissance sculptors cast humans in marble and bronze. And since then, studying anatomy has been central to the artist's training.
"I don't think it will ever go away because we are fascinated with ourselves," says Robert Brawley, a Kansas University painting professor. "We're our main subject of interest. Even when we're painting other things, it's about us internally."
Brawley should know. He's made a 40-year career portraying the human form. Most recently, he employed his expertise to guest curate an exhibition at the Lawrence Arts Center featuring his own work and that of nine other area artists who have made their reputations with the figure.
The show, on view through Feb. 11, has inspired other Lawrence art venues to emphasize the figure during the Downtown Gallery Walk on Friday. It will be the first time the walk has focused on a theme, says Sheila Wilkins, manager of Fields Gallery and coordinator of the quarterly tour of downtown exhibition spaces.
"Artists have felt compelled to draw and paint the figure for a variety of reasons," Wilkins says. "It is a representation of ourselves as human; an attempt to understand our nature, a study of the beauty of the human form.
"There are an infinite variety of lines in the drawing of the figure that are always changing. It is one of the most challenging subject matters to draw."
Talented town
Brawley has been fascinated by the human figure since his youth.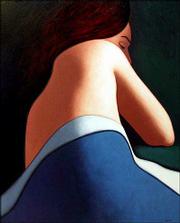 "I remember lying on the floor as a kid, copying comic books on old paper bags my mother brought groceries home in," he recalls.
But Brawley attended college during the 1960s, a time when everyone who was anyone was painting in the abstract expressionist style. He ended up at the San Francisco Art Institute, where he studied with Richard Diebenkorn, who, although probably most well-known for his Ocean Park series of abstracted landscapes, switched from abstraction to figurative work for most of the '60s.
"That was the only figurative work I could find," Brawley says of Diebenkorn.
It wasn't until Brawley received a Fulbright Grant to study in Florence that he got turned on to the meticulous style employed by the great Italian masters. Brawley perfected his technique during the next decade and now creates painted "collages" that layer figures with objects and often-imaginative settings using five to 10 layers of paint applied painstakingly over time.
"That's what gives the painting its glow," Brawley explains.
As for the other artists in the exhibition, Brawley says gallerygoers will be impressed.
"I think the show would stand up in New York. I think the quality of the art is very high," he says. "I think (viewers) should take away the idea that Lawrence has got a heck of a lot of really good artists."
Among them are fellow KU faculty members Rik Dishinger, Ivan Fortushniak, Judith McCrea and Tom Klaverkamp, who is represented posthumously. Lawrence artists Jerry Culbertson, Steve Graber, Stephen Johnson and Jeff Ridgway also have work in the show, as does Emporia State University art professor Ann Piper, whose work particularly intrigues Brawley.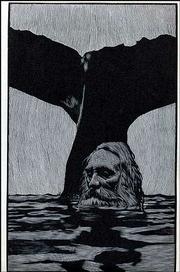 "I was interested in the way she attacks the subject matter of the role of the female," he says. "I like the way she twists things."
Complex subject
Fields, 712 Mass., will show paintings -- mostly female nudes -- by gallery owner Kim Kern. Though he's been displaying his work at the gallery for many years, Friday's opening marks Kern's first full-scale solo exhibition.
"I am captivated by the beauty of the female form and how the lines and shapes inherent in the figure interact with the spaces around them," he says. "I work with the elements of light and hue to create abstract space within and around the figure. Strong light passing over the body creates new structures within the form, while soft lighting accentuates the ideal of the feminine."
Formal considerations take precedence over any narrative inherent in the figures, Kern explains, and he reduces emphasis on texture to enhance the drawn line. He cites Modigliani as an "abiding influence."
"His interpretation of the female as pillar of strength and support translates into the monumental and sculptural form in my work," Kern says.
A few doors down, at Signs of Life, 722 Mass., an exhibition called "Eyes to See" by Massachusetts artist Barry Moser will be on view. The show includes 40 prints from a suite of 229 engravings produced over a period of three and a half years to illustrate the Pennyroyal Caxton Bible. About three-fourths of the pieces are figurative.
"One pleasure of the prints, to my eye, is in the mix of precision and mystery," says James Schaefer, Signs of Life gallery director. "The engraved lines express intense control, yet they create images that have great abstract freedom."
The title of the show plays off the idea that the significance of an experience is often overlooked and unseen, Schaefer says, "and we find ourselves in need of new eyes to see."
Which gets at the intricacy of the gallery walk's theme.
"The human figure is so complex -- not only on a medical level, but if you set a model up and you change position just slightly, the entire work that the artist has to do has to be redone," Brawley says.
"So you become expert at subtle observation."
The following art venues will be open from 7 p.m. to 9 p.m. Friday for the Downtown Friday Gallery Walk:¢ Diane's Artisan Gallery, 801 1/2 Mass., Suite C, 856-1155, dandahorning@yahoo.com, featuring Lawrence potter and former Lawrence Art Guild president Larry Brow. Also highlighting glass bead "Garden Bracelets" made by Cherie Cooper of Salem, Ore.¢ Fields Gallery, 712 Mass., 842-7187, fields@sunflower.com, featuring "Figurative Oil Paintings by Kim Kern."¢ Kimbari, 15 W. Ninth St., 842-1067, kimbaritribal@yahoo.com, featuring a celebration of Turkish culture, complete with Turkish food, a display of Turkish rugs and a video demonstration of how they're created.¢ KOJO Workshop, 745 N.H., 841-5656, featuring the art of Joel Smith, Amy Price and Carl Masters.¢ Lawrence Arts Center, 940 N.H., 843-2787, www.lawrenceartscenter.com, featuring "Figures: Paintings and Drawings," guest curated by Kansas University painting professor Robert Brawley; and "The Exploring Eye: Photographs by Leo Lutz." Both remain on view through Feb. 11.¢ Lawrence Public Library, 707 Vt., 843-3833, exhibits sponsored by the Lawrence Art Guild, www.lawrenceartguild.com, featuring photography by Richard Daley, oil paintings by Zachary Staats and drawings and poem songs by James Hansen.¢ Olive Gallery and Art Supply, 15 E. Eighth St., 331-4114, www.oliveart.org, featuring "a bird i wish i were," mixed media works on paper by Lawrence artist Paul Flinders.¢ Phoenix Gallery, 919 Mass., 843-0080, www.phoenixgallery.biz, featuring hand-knitted clothing and accessories by Marci Blank.¢ Signs of Life Gallery, 722 Mass., 830-8030, james@signsoflifegallery.com, featuring "Eyes to See," an exhibition of engravings by Massachusetts artist Barry Moser. Remains on view through April 2.¢ Silver Works and more, 715 Mass., 842-1460, featuring "Figurative Interpretations in Crafts."¢ Southwest and More, 727 Mass., 843-0141, featuring recent work by Patricia Shebola, Don Dane, R. Wade Brown, Dolores Corcoran, Cheryl Richter, Tana Cimino, Luther Narcomey and Jim Smith.
Copyright 2018 The Lawrence Journal-World. All rights reserved. This material may not be published, broadcast, rewritten or redistributed. We strive to uphold our values for every story published.