For Valentine's Day, we asked readers to show all of us how they see love around them -- but without showing people or animals. No kissing couples or too-cute puppies here.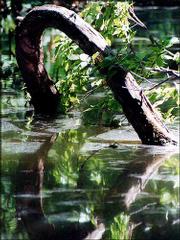 Instead we see a small plant fighting for life amid a stone spillway and and evidence of random acts of kindness. There are images of naturally occurring objects that form familiar shapes and reminders of the love between two people.
Copyright 2018 The Lawrence Journal-World. All rights reserved. This material may not be published, broadcast, rewritten or redistributed. We strive to uphold our values for every story published.