Topeka — Services for Petty Clark Ransdell, 61, Topeka, will be at 10 a.m. Saturday at Pleasant Hill United Methodist Church in Topeka. Burial will be in Holton Cemetery.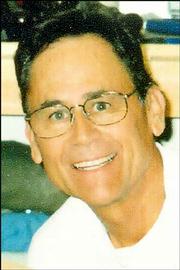 Mr. Ransdell died Tuesday, Feb. 8, 2005, at Midland Hospice in Topeka.
The family will receive friends from 6:30 p.m. to 8 p.m. today at the church.
The family suggests memorials to the church, sent in care of Mercer Funeral Home, P.O. Box 270, Holton 66436.
Copyright 2018 The Lawrence Journal-World. All rights reserved. This material may not be published, broadcast, rewritten or redistributed. We strive to uphold our values for every story published.