HERINGTON — Services for Frank William Fittinger, 48, Lawrence, will be at 11 a.m. Feb. 19 at St. Paul Lutheran Church in Herington. Private inurnment will be at a later date.
Mr. Fittinger died Friday, Feb. 4, 2005, at his home.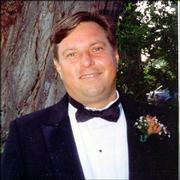 He was born June 10, 1956, in Herington, the son of Paul L. and Lois Jean Lueker Fittinger. He graduated from Herington High School in 1974. He moved to Lawrence in 1999.
Mr. Fittinger worked for Rock Island and Cottonbelt Railroads and Lawrence Paper Co.
Survivors include his sister, Julie Monarez, Lawrence.
The family suggests memorials to the Frank W. Fittinger memorial fund, sent in care of Rumsey-Yost Funeral Home in Lawrence.
Online condolences may be sent at www.rumsey-yost.com.
Copyright 2018 The Lawrence Journal-World. All rights reserved. This material may not be published, broadcast, rewritten or redistributed. We strive to uphold our values for every story published.