If history is about change, few Lawrence institutions are as historic as Haskell Indian Nations University.
"What Haskell is about today is 180 degrees different from what it was about 120 years ago," said Dan Wildcat, a professor of American Indian studies at Haskell.
At first, Haskell Institute was about forced assimilation, or, as explained in some of the early literature, "the necessity of teaching Indian boys and girls to earn their living in ways similar to those adopted and utilized by their white neighbors."
In today's words, that meant stripping American Indian youngsters -- children already separated from their families -- of their cultures.
"It was extermination, cultural extermination," Wildcat said. "The idea was to use a system built of strict discipline to eliminate any and all vestiges of a student's native identity -- language, values, religion, their tribal beliefs.
"It was a complete immersion. Anyone caught speaking their native tongue was subject to corporal punishment."
Over time, Haskell's mission evolved. It went from being a boarding and trade school (1884-1930), to a vocational school (1931-1969) to a junior college in 1970.
In 1993, Haskell Indian Junior College made the switch to a four-year college, offering bachelor's degrees in elementary education. Five years later, it added degrees in American Indian studies, business administration and environmental studies. It also offers 14 two-year degrees.
Today, Haskell is keen on perpetuating, rather than exterminating, native cultures.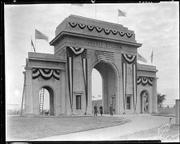 "A hundred years ago at Haskell, American history was taught within the context of the Indian being a problem," Wildcat said. "Today, it is taught in a way that emphasizes tribal values, that honors those values."
And instead punishing students for speaking their tribal languages, Haskell now offers courses on the Cherokee and Muskogee languages.
Since becoming a four-year college, Haskell's enrollment is capped at about 1,000 students.
Though Haskell officials hope to offer more baccalaureate degrees in the future, the university's growth is limited by its budget, almost all of which is allotted by the Bureau of Indian Affairs, a division within the U.S. Department of Interior.
Haskell's annual budget now stands at $9.1 million, plus $2.5 million to $5 million for facilities and maintenance. In recent years, increases have, at best, kept pace with inflation.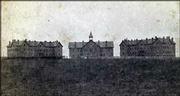 It's a trend that's likely to continue. In his fall convocation address, Dave Anderson, head of the BIA, warned students and faculty not to expect "growth" from the federal government.
Instead, Anderson, himself a member of the Chippewa and Choctaw tribes, encouraged the university to begin developing alternate sources of revenue.
"He is right about that," Wildcat said. "It will be a struggle, but for Haskell it has always been a struggle. We are used to it."
Copyright 2018 The Lawrence Journal-World. All rights reserved. This material may not be published, broadcast, rewritten or redistributed. We strive to uphold our values for every story published.