Mount Kisco, N.Y. — Christopher Reeve, the chiseled, strapping "Superman" of celluloid who became another kind of hero as a force for spinal cord research after a devastating horse-riding accident in 1995, died Sunday at age 52.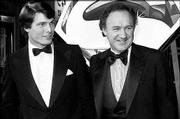 His wife, actress Dana Reeve, issued a statement thanking "the millions of fans from around the world who have supported and loved my husband over the years." His mother, Barbara Johnson, told the syndicated TV show "The Insider": "I'm glad that he is free of all those tubes."
"The world has lost a tremendous activist and artist, and an inspiration for people worldwide. I have lost a great friend," said actor and comedian Robin Williams.
Reeve, born in New York City in 1952, landed a part on the soap opera "Love of Life" in 1974. His first Broadway role was as Katharine Hepburn's grandson in "A Matter of Gravity," and his first movie role was in the 1978 submarine movie "Gray Lady Down."
Then came "Superman," fame and wealth.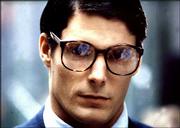 After the sequels, the 6-foot-4 Reeve played a crippled Vietnam veteran in "Fifth of July" on Broadway, a lovestruck time-traveler in the movie "Somewhere in Time," and an aspiring playwright in the thriller "Deathtrap."
In 1993 he appeared with Anthony Hopkins and Emma Thompson in the critically praised "The Remains of the Day."
Reeve did some directing and even returned to acting in a 1998 production of "Rear Window," an update of the Hitchcock thriller. He won a Screen Actors Guild award for best actor in a TV movie or miniseries.
Recently, Reeve returned to the comic-book story that made him famous. He made several guest appearances on the WB series "Smallville" as Dr. Swann, a scientist who gave the teenage Clark Kent insight into his future as Superman.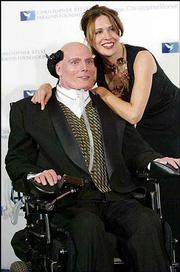 By The Associated PressSome of Christopher Reeve's film and television credits:Film:"A Step Toward Tomorrow" 1996"Village of the Damned" 1995"Speechless" 1994"The Remains of the Day" 1993"Noises Off" 1992"Switching Channels" 1988"Superman IV: The Quest for Peace" 1987"Street Smart" 1987"The Aviator" 1985"The Bostonians" 1984"Superman III" 1983"Monsignor" 1982"Deathtrap" 1982"Somewhere in Time" 1980"Superman II" 1980"Superman" 1978"Gray Lady Down" 1978Television:"The Brooke Ellison Story" 2004 (director)"Rear Window" 1998 (executive producer)"Christopher Reeve: A Celebration of Hope" 1998 (producer)"Above Suspicion" 1995"The Sea Wolf" 1993"Nightmare in Daylight" 1992"Death Dreams" 1991"Bump in the Night" 1991"The Rose and the Jackal" 1990"Great Escape II: The Untold Story" 1988"Anna Karenina" 1985"I Love Liberty" 1982"The Muppets Go Hollywood" 1979"Love of Life" (TV series) 1974-76
Copyright 2018 The Associated Press. All rights reserved. This material may not be published, broadcast, rewritten or redistributed. We strive to uphold our values for every story published.