Criminals are not noted for cleaning up after themselves when they skedaddle from a crime scene.
They take their guns but leave behind spent cartridge casings and bullets.
"The movies always show somebody throwing a gun in the river after committing a crime," said Kyle Smith, spokesman for the Kansas Bureau of Investigation. "But firearms have a particular value to criminals."
And matching bullets with the guns they were fired from has gotten easier in Kansas.
Last fall, the Kansas Bureau of Investigation's firearms specialists became fully trained on the use of the "Integrated Ballistic Information System," or IBIS. Agents can access a nationwide computer database maintained by the federal bureau of Alcohol, Tobacco and Firearms. The system allows images of bullets and cartridge casings to be compared, similar to the way human fingerprints are scrutinized and matched.
The first match of cartridge casings in Kansas as a result of the system occurred last month. Kansas City, Mo., police last year confiscated a pistol from someone arrested for concealing a weapon. The pistol also turned out to be stolen.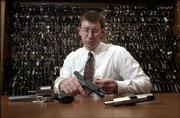 The weapon was fired in a crime lab test, and images of the cartridge casings were entered into the system. The KBI has been entering cartridge casings from Kansas crimes into its computers in the past few months. Among them were casings found at a Kansas City, Kan., shooting that occurred more than a year ago.
Last month the KBI confirmed that a match had been made showing the cartridge casings from both Kansas City incidents had been fired from the same gun. Based on that information, police are continuing to investigate the shooting, Smith said.
So far, there are 150 cartridge casings and bullets entered into the system from Kansas. The evidence is passed on to the KBI from local agencies.
"We have more to enter, but all of our people are busy with work on current cases," Smith said. "It takes about 15 minutes to enter the information on a cartridge casing."
The KBI has received evidence in seven cases from Douglas County, said T.L. Price, firearms specialist supervisor. That includes seven different cartridge casings and five different bullets.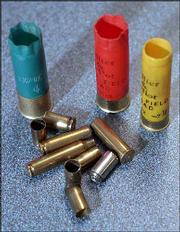 Lawrence Police has sent evidence to the KBI for entry into IBIS, Sgt. Mike Pattrick said. Neither he nor the KBI would discuss specific cases concerning the evidence. No matches so far have been found, Pattrick said.
Lawrence Police "will decide on a case-to-case basis" when to send casings and bullets to the KBI for entry into the system, Pattrick said.
Once a match with a bullet has been made, investigating agencies have a better idea where to look for a suspect, Smith said.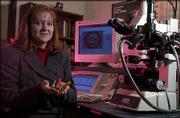 "This cuts across jurisdictions," Smith said. "Jurisdictions don't mean as much to law enforcement agencies anymore."
Although the IBIS system had existed for several years, the KBI previously used a similar system connected to an FBI database called DRUGFIRE. The two systems were unable to communicate, however.
A couple of years ago the federal government directed that IBIS become the standard for ballistics examinations.
Copyright 2018 The Lawrence Journal-World. All rights reserved. This material may not be published, broadcast, rewritten or redistributed. We strive to uphold our values for every story published.