Ikenberry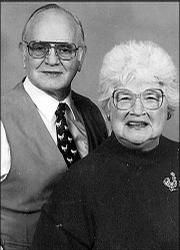 Clifford and Dora Ikenberry, Baldwin, will celebrate their 50th wedding anniversary with a reception at 2 p.m. Dec. 21 at Ives Chapel United Methodist Church in Baldwin.
Clifford Ikenberry and Dora Ann Boyer were married Dec. 18, 1953, in Baldwin.
They both graduated from Baldwin High School. Clifford attended Baker University until he was drafted into the Army. He owned and operated Ikenberry Radio and TV in Baldwin. He then worked at General Motors' Fairfax plant for 28 years. Dora worked at Baldwin Grade School and Baldwin Junior High School for 18 years.
Their children are Eric and Patty Ikenberry, Louisville, Ky.; Janet Ikenberry, Lawrence; Tony and Diane Ikenberry, Linda Gastelum, Nancy Ikenberry, and Scott and Kim Ikenberry, all of Baldwin; and Gregg and Kim Ikenberry, Olathe. They have 14 grandchildren.
Swallow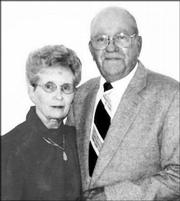 Alvin and Naida Swallow, rural Lawrence, will celebrate their 50th wedding anniversary with a reception from 2 p.m. to 4 p.m. Dec. 21 at Capital Plaza Hotel, 1717 S.W. Topeka Blvd., in Topeka.
Alvin Swallow and Naida Humphrey were married Dec. 25, 1953, in Stull. They are both Berryton High School graduates. Alvin was a crane operator for Sante Fe Railroad for 30 years. Naida was a cosmetologist for 40 years.
Their daughters are Rhonda Hildenbrand, Stull, and Landra Harwood, Lawrence. They have four grandchildren and three great-grandchildren.
The couple request no gifts.
Copyright 2018 The Lawrence Journal-World. All rights reserved. This material may not be published, broadcast, rewritten or redistributed. We strive to uphold our values for every story published.