Book a trip at the last minute. Stay closer to home. Take the grandkids. These are some of the thoughts on the minds of American vacationers as the summer travel season nears.
As is customary this time of year, the cost of gasoline and potential airport delays are among travelers' top concerns. New uncertainties, though, such as the effect of heightened security in the wake of Sept. 11, tension in the Middle East and the nascent economic recovery, have given Americans more reasons than ever to tweak travel plans. In search of fun in the sun, travelers are also looking for peace of mind.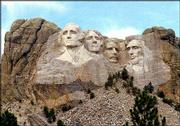 Mack Sigmon, a pastor from Clearwater, Fla., will spend a week with his wife and daughter at the Club Med Sandpiper, about three hours away by car. The resort is offering an all-inclusive package that costs $99 per night for adults and $39 per night for children, excluding airfare. Sigmon said he had scrapped the idea of a road trip because of rising fuel costs and scratched an overseas trip because of the hassles he associated with flying.
Pearl Kent, of Stone Lake, Wis., meanwhile, will board a Hawaiian cruise with her children and grandchildren eight family members in all instead of touring the Greek islands. Cruising the Aegean Sea had less appeal as the political climate in that region worsened. "We tried to find a place where everyone would want to go," Kent, 79, said. "Other places we wanted to see we thought were not the safest places to go right now."
Travel agents and tour operators say business has been slower than usual in the weeks leading up to Memorial Day, but busier than they expected given the magnitude of the industry's slump after last year's terrorist attacks. They have also noticed a trend toward shorter trips and the tendency of regular customers to book vacations weeks, instead of months, in advance.
The last-minute planning reflects an effort by consumers to hold out for discounts, although travel agents said that strategy does not always work. When it comes to popular airline routes, and even some cruise destinations, particularly Alaska and the Caribbean, consumers are finding fares to be more expensive than they anticipated, travel agents said.
"Right after Sept. 11, we had huge discounts in the cruise market, but that's not the case now," said Mary-Louise Seifert of Welcome Aboard Travel in Phoenix.
"Many of the dates that have cheap airfares are already sold out," said George Wozniak president of Minneapolis-based Hobbit Travel. With carriers flying fewer planes and smaller schedules as part of the cutbacks made after the terrorist attacks, seats are filling up and the industry's pricing power is returning as demand picks up.
Even so, the average domestic leisure fare is 6 percent below year-ago levels, according to Bob Harrell of Harrell Associates in New York.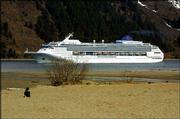 "You can still get good fares," said Henry Joyner, senior vice president of planning at American Airlines. "The key is always the customer's ability to be flexible."
At the very least, vacationers have shown agility when it comes to choosing how they travel. Travel agents said some families were picking destinations simply because they did not require a flight.
Travel agents on the East Coast have noticed a greater willingness among their clientele to spend a half-day or more driving to Walt Disney World in Orlando, Fla., while those located in the Midwest said customers were eager to sign up for cruise ships leaving from ports in New York and Baltimore.
Several cruise operators are attempting to lure people by offering free bus service to their ports, said Barry Richcreek, a travel agent in Harrisburg, Pa.
Cindy Betler, a Carlson Wagonlit travel agent in Harrisonburg, Va., said more than two-thirds of clients headed to Disney World this summer would make the 14-hour drive, up from 50 percent a year ago. Betler even began selling tickets for bus tours as a direct response to customer demand. Popular destinations include the Cold War-era bunker built for Congress in Sulphur Springs, W.Va., the Amish community in Lancaster, Pa., and various NASCAR weekends.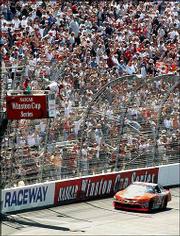 Copyright 2018 The Associated Press. All rights reserved. This material may not be published, broadcast, rewritten or redistributed. We strive to uphold our values for every story published.