For more information on Haskell's graduation, tune in to 6News at 6 p.m. and 10 p.m. on Sunflower Broadband's Channel 6.
You can also find a story and other photos by picking up a copy of Saturday's Journal-World.
Under a bright blue sky, 170 Haskell Indian Nations University students graduated Friday during annual commencement activities.
About 2,500 people attended the event, which was held at Haskell Stadium.
One of the highlights was the Yun Shu Ka Dancers, from Alaska, who performed at the ceremony.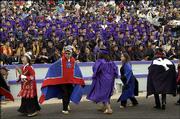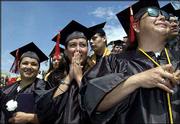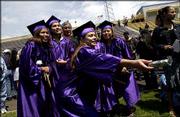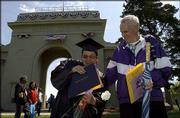 Copyright 2018 The Lawrence Journal-World. All rights reserved. This material may not be published, broadcast, rewritten or redistributed. We strive to uphold our values for every story published.