Tim Van Leer, executive director of the Lied Center, is finishing his first year on the job. And he's happier today than when he arrived in Lawrence.
One reason, he said, is the success of the 2001-2002 season, which ended Tuesday night with a performance by the Lyon Opera Ballet.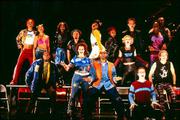 Another reason is the Lied Center's growing presence throughout the state as a result of its expanding outreach program.
"Three weeks ago we were in Minneapolis, (Kan.), with the Hutchins Consort," he said last week. "It was satisfying and gratifying to see the community come together (to interact with the musicians). It solidifies that this is the right thing for us to be doing."
While in Minneapolis, the musicians worked with elementary and high school students and performed a concert.
Van Leer said the Lied Center was looking to increase its outreach activities during its 2002-2003 season. In October, Ragamala Music and Dance Theater will perform in Lawrence and then travel to Wichita for a residency program.
In March 2003, classical guitarist Robert Bluestone will participate in an eight-day residency in Garden City and Liberal, towns in southwest Kansas.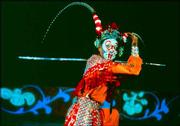 In addition, the center will continue its Civic Dialogue Project with the American Indian community and Haskell Indian Nations University. Flutist Kevin Locke, a Haskell alumnus and former school teacher, will participate in October in a weeklong education residency project in Lawrence. The activities will include an analysis of art and culture in the classroom with education students at Haskell.
A concert by Robert Mirabal and the RareTribalMob in September is also part of the Civic Dialogue Project.
And if that wasn't enough, Van Leer said plans are under way for the 2003-2004 season, which will celebrate the 10th anniversary of the Lied Center and the 100th anniversary of KU's Concert Series.
"One hundred years of concerts at KU and in Lawrence is a huge accomplishment," he said. "We hope to put together a whole year of (programs that carry on) the tradition."
Copyright 2018 The Lawrence Journal-World. All rights reserved. This material may not be published, broadcast, rewritten or redistributed. We strive to uphold our values for every story published.