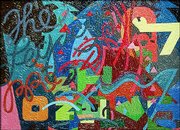 "Lyrical Expressionist Paintings" by Bernie Re Jr. is being exhibited through July 5 at La Prima Tazza Cafe, 638 Mass.
Re has been painting for more than 30 years. His most recent paintings, like "The Legacy," above, have taken on the nature and size of icons, which symbolize mental and spiritual pictures of real and fantastical places, people and concepts.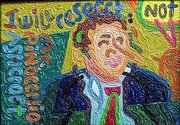 Re, who is online general manager at the Journal-World, attended the New England School of Art and Massachusetts College of Art. He has shown his works in Connecticut, in Boston as a member of the Copley Society of Artists, in the New York Soho gallery district and in Montreal, Canada, as part of an international art exhibition. While living in Sioux City, Iowa, he was a founding member of the Fourth Street Gallery Artist Cooperative.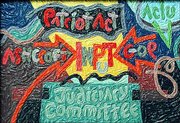 Copyright 2018 The Lawrence Journal-World. All rights reserved. This material may not be published, broadcast, rewritten or redistributed. We strive to uphold our values for every story published.