New York — Times are strange for history writers. Stephen Ambrose is accused of stealing material. Doris Kearns Goodwin admits she copied language from other texts. David McCullough acknowledges he misquoted Thomas Jefferson. Joseph Ellis confesses he lied about his own past.
"I can't remember so many controversies happening at once," said Ashbel Green, a longtime editor at Alfred A. Knopf who has worked with Ellis and other historians.
From Ellis' "Founding Brothers" to McCullough's "John Adams" to Ambrose's "The Wild Blue," historians have enjoyed great success over the past year, proving that a large readership exists for lively nonfiction narratives. Even during a weak economy, McCullough has sold more than a million copies of a $35 book about a president voted out after one term.
But success is also the common theme of the recent negative attention. While the examples range from the isolated carelessness of McCullough to Ellis' personal dishonesty, they all involve best-selling historians.
"This saddens me because I've always been an advocate of historians trying to reach a public audience, and I would hope the next generation of historians will not be dissuaded," said Arnita Jones, executive director of the American Historical Assn.
"I think there are a lot of popular writers Garry Wills, Taylor Branch you don't hear these complaints about," said Eric Foner, a professor of history at Columbia University and author of the acclaimed "Reconstruction."
"I hope and expect Ellis and Goodwin and the others to continue writing books, but I think they have a responsibility to make it clear that they realize they've made mistakes."
Getting to the truth
Ellis' downfall began with an interview he gave in 2000 to the Boston Globe. The historian claimed that he had gone to Vietnam as a platoon leader and paratrooper and served on the staff of Gen. William C. Westmoreland.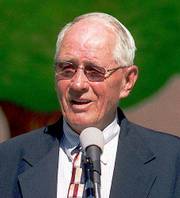 In June 2001, after reviewing public records and interviewing some of Ellis' friends and colleagues, the Globe contradicted his assertions. The author, a professor at Mount Holyoke College who had just won a Pulitzer Prize for "Founding Brothers," said he had lied and was suspended for a year without pay.
A month later, McCullough was criticized in Harper's Magazine for writing in "John Adams" that Thomas Jefferson had called the second president a "colossus of independence."
The only problem: Jefferson never said it. McCullough admitted he had erred.
"It's hard work; you're trying to get the truth about distant times," he told The Associated Press this week. "When you make the mistakes, it's very painful, but you will make mistakes. We're imperfect, in an imperfect world."
Green and others say there's virtually no such thing as a flawless history book. McCullough notes he's seen errors made by some of the writers he admires most.
"I go back to (Francis) Parkman and Samuel Eliot Morrison, and I see mistakes in those books," he said. "But so what? That shouldn't make us throw our hands up in disgust and disapproval. Look at what they did! Look at what they wrote! Where would we be without them?"
Claims of literary theft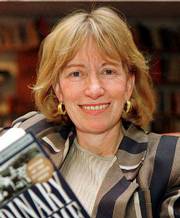 The allegations against Ambrose and Goodwin are more serious and more infrequent; the American Historical Assn. has given full review to just 14 plagiarism cases since 1993. "The profession polices itself," Foner says. "We're all interested readers."
Goodwin acknowledged recently that "The Fitzgeralds and the Kennedys," released in 1987, contained sentences that closely resembled prose from three other books. She settled privately with one of the authors soon after publication.
At least five books by Ambrose, a retired history professor, have been cited for material lifted from other sources. The historian has apologized and defended himself, saying he footnoted the passages, a policy most of his peers consider inadequate.
Fame at first protected Ambrose. Thomas Childers, a University of Pennsylvania professor who thought Ambrose's "The Wild Blue" lifted passages from Childers' "Wings of Morning," was at first hesitant to take on someone so well known.
But once his suspicions were confirmed earlier this month, Childers spoke up. He said he was "surprised and disappointed," condemned Ambrose for his "chutzpah" and dropped the historian's "Band of Brothers" from his class syllabus.
Meanwhile, sales jumped for "Wings of Morning."
Copyright 2018 The Associated Press. All rights reserved. This material may not be published, broadcast, rewritten or redistributed. We strive to uphold our values for every story published.