Amelia Island, Fla. — In the wake of a series of deadly shark attacks on swimmers, the Florida Fish and Wildlife Conservation Commission on Thursday agreed the state needs to ban the offshore feeding of sharks for the entertainment of divers.
The 6-to-1 vote came after nearly three hours of often emotional testimony from environmental and conservation groups seeking to stop the practice and South Florida dive operators who lead the public on the controversial "interactive marine experience" dives off Broward and Palm Beach counties and the Keys. A final vote could not come before 2002.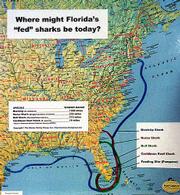 Commissioners made it clear they don't believe any of the shark attacks that have grabbed headlines this summer are a direct result of the shark-feeding dives. Indeed, shark experts say that 2001 has been an average year in the number of attacks that have been reported in Florida, the United States and worldwide.
"We had nothing to do with the recent attacks," said Spencer Slate, who offers trips in the Keys where he hand-feeds moray eels, barracuda and sharks. "The closest attack was 100 miles away from the closest dive operation. If marine life encounters are stopped today, shark attacks will continue."
But the commission was near unanimous in expressing concern that the dives, where sharks are usually attracted by bait into a circle of divers, could result in someone getting hurt. They also worried that shark feeding could be modifying the predators' behavior to associate humans with food.
"Should we be feeding live animals?" asked Rodney Barreto, an avid boater and scuba diver and recent appointee to the commission. "We don't feed bears, we don't feed alligators and we don't feed dolphins. We have a responsibility to the citizens of this state to give them the protection they deserve. And I truly believe (the sharks) are being conditioned."
Only four operators now offer the dives, where snorkelers and scuba divers may be invited to touch sharks drawn by food into their midst. However, commissioners said they fear that the business could explode and divers could splash into a congregation of sharks expecting to be fed.
Dive operators say sharks can't make the mental leap to associate humans with food as a result of their operations.
A vote on rules calling for the ban could come as early as November, when the commission is scheduled to meet in Key Largo. If the commission moves ahead, a public hearing would be held on the proposal and then another commission vote would be taken next year. If commissioners give a final nod to the ban, it would make Florida the first state to take that step.
Copyright 2018 The Lawrence Journal-World. All rights reserved. This material may not be published, broadcast, rewritten or redistributed. We strive to uphold our values for every story published.