Wichita — Eyad Ismoil came to the United States in 1989 to attend Wichita State University. Four years later, he drove a truck bomb into the underground garage of the World Trade Center in New York, killing six people.
Nasser Hidmi studied English at Kansas State University in 1990 and 1991. In 1992, he was arrested by Israeli authorities in an attempted terrorist bombing. He told investigators he had learned revolutionary theory and war craft in clandestine meetings held in conjunction with religious conventions in Kansas City and weekend retreats outside Chicago.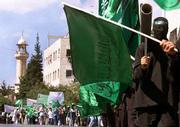 Ismoil and Hidmi entered the United States on student visas, as do more than 1 million people every year. Officials say the vast majority of these students are what they appear to be: law-abiding people seeking an education that they can take home to make their lives and countries better.
But in the wake of the Sept. 11 attacks that destroyed the World Trade Center and damaged the Pentagon, federal officials have increased their scrutiny of foreign students and plan to increase it more.
The FBI has already invoked a rarely used emergency power to search student records that are generally closed under federal privacy laws.
Officials are also rushing to fully implement a 1996 law -- passed in response to Ismoil's role in the 1993 Trade Center bombing -- that would require universities to keep tabs on foreign students and notify law-enforcement authorities if they drop out of school.
Some officials are proposing new laws to establish counterfeit-proof identification cards that could be used to catch students or workers who violate the terms of their visas.
Ismoil, a Kuwaiti-born citizen of Jordan, entered Wichita State in 1989 to study engineering. After three semesters, he dropped out of sight.
He resurfaced in 1993 as a prime suspect in the truck bombing. Ismoil was captured in Jordan and tried in the United States on charges that he loaded and drove the truck. At his trial, he maintained he was an unwitting participant who believed the truck was carrying ordinary freight goods. He was convicted of conspiracy and sentenced to 240 years in prison without possibility of parole.
Hidmi was a student in Kansas State's English as a Second Language program in 1990 and 1991. A Palestinian resident of Jerusalem, he had applied for membership in the terrorist organization Hamas while living in a refugee camp, according to congressional testimony in a hearing held last year.
Hidmi told Israeli investigators he was recruited for the militant wing of Hamas while he was at Kansas State. Along with about 20 others, he was taught bomb making at clandestine meetings organized around Islamic student conferences in Kansas City.
"They informed us that all the young men that were present and were chosen for the secret meetings were from the Occupied Territories, and were selected according to forms they filled out in the camps," Hidmi said in his statements to the Israeli authorities. "This was done in order that they will take part in activities that will support and strengthen the Intifadah (Palestinian uprising) within the framework of Hamas."
Azfar Kazmi, president of the Muslim students group at WSU, was astonished when he was told about Ismoil's role in the 1993 bombing. "Somebody told me about that, but I thought they were joking," he said. And he and other members of his group said they had never been approached by anyone seeking to recruit them into underground activities.
U.S. Rep. Lamar Smith, R-Texas, a longtime advocate of tighter immigration controls, wrote the 1996 law to track foreign students.
He said 15 of the 19 men who are believed to have hijacked four airliners Sept. 11 entered the country legally on work or student visas.
Officials of both Wichita State and Kansas State said all their foreign students are accounted for, and none is believed to have been involved with the attacks or terrorism in general.

Leaders and members of the Muslim Students Association at WSU said the atmosphere has been calm for them since the attacks, which they denounce as an atrocity against America and their religion.
"The things happening in New York are really terrifying," said Sayed Ali, a student from Pakistan. "A terrorist has no religion, period."
Foreign students are highly sought by U.S. universities for financial and educational reasons.
International students pay $320 a credit hour at Wichita State, compared with $94 for in-state students, Kleinsasser said.

Officials at all levels concede that it is practically impossible to track people like Ismoil who vanish from school.
Universities are supposed to notify the Immigration and Naturalization Service when international students enter their school and when they don't attend the programs they sign up for. But it's a paper system, and information often runs six months to a year behind, said Elaine Komis of the INS office in Washington.
The law Smith wrote in 1996 was designed to computerize the process so it could provide real-time information. In 1997, the INS launched a pilot program involving 21 schools in the Southeast.
But in 1999, when the INS published draft regulations to expand the program, it received 4,500 complaints from colleges and others, mostly about the law's requirement that the schools collect the $95-per-student fee to pay for it.
Congress has twice asked the INS to wait so it could tweak the system, Komis said. A complete nationwide system is not expected to be online until 2003, she said.
Even if the system were in place, there are other major obstacles to tracking students who come in on visas and drop out of sight in America, Komis said.
Almost 1 million students are among the 30 million nonimmigrant aliens who enter the country on visas each year, Komis said, and the INS has only about 2,000 INS investigators.
In addition to keeping tabs on foreigners, they have to investigate illegal immigrants, immigrant smuggling and immigration fraud, she said.
Smith said he believes all nonimmigrants who enter the country should be issued an ID card that would state when they are supposed to leave. That information could be computerized, allowing them to be identified if they overstay their visa and apply for a government benefit or get pulled over for a traffic offense.
He said he doesn't know whether the tracking system he proposed would have made any difference in the Sept. 11 attack.
"But the hope is that one or two of these individuals would have been detained and (law enforcement) might have been able to unravel the conspiracy," he said.
Copyright 2018 The Lawrence Journal-World. All rights reserved. This material may not be published, broadcast, rewritten or redistributed. We strive to uphold our values for every story published.