Pink Floyd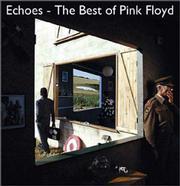 "Echoes The Best of Pink Floyd"
Although drawing its name from the combination of two bluesmen Pink Anderson and Floyd Council Pink Floyd did more than just about any arena act to distance itself from the blues influences that defined a generation of rock artists. Arguably the most studio-centric group of all time (though Steely Dan could make a strong case), Pink Floyd's headphone-friendly orgies of sound effects, orchestral maneuvers, magnetic grooves and operatic themes reinvented modern approaches to recording. "Echoes The Best of Pink Floyd" is a refreshing change from other greatest hits packages, in that it doesn't just exploit the London-formed group's overplayed radio triumphs, but seeks to forge a musical overview of the band for better or worse. While it's initially distracting that the two-disc set is not presented in chronological order, this decision begins to make sense after sifting through the band's earliest selections. Pink Floyd's '60s material is hardly representative of the polished productions that came to characterize the act. Thus, leading with a barrage of noisy tunes by founder and eventually ousted frontman Syd Barrett could prove off-putting to those expecting to hear "Comfortably Numb." Barrett compositions such as the 1920s-style "Bike" and the trippy-dippy "See Emily Play" are quaint, but would be utterly forgotten had the band not persevered without him. (Booted from Floyd in 1968, Barrett rapidly sank into a state of dementia.) Other than the drum 'n' bass cadence of "Set the Controls for the Heart of the Sun," much of this early material might pass for "In the Wake of Poseidon"-era King Crimson, complete with the reverb tanks and mellotrons that made the band seem like a faraway illusion. Also absent are the "serious" man-vs-machine lyrics; instead these younger cuts include calliope ditties like 1967's "Arnold Layne," which concerns a Cambridge transvestite who stole women's apparel from clotheslines. Eleven of the compilation's 26 tracks are culled from Floyd's golden age that began with 1973's "Dark Side of the Moon" through 1979's "The Wall." While it's hard to objectively judge songs that are probably on right now if one sets an FM radio to the middle portion of the dial, there's no reason to denigrate them either. And some of these lesser-known baubles, such as the rollicking "Sheep" and hypnotic "The Great Gig in the Sky" (keyboardist Richard Wright's ode to singer/bassist Roger Waters' fear of perishing in a plane crash) are a refreshing change from having to sit through the intro of "Time" once again. Even the Waters-less tracks from the band's undistinguished recent output ("Sorrow," "High Hopes") are pleasant enough, although surrogate vocalist David Gilmour is constantly eclipsed by the shrieking gospel choir behind him. Hardcore fans of Pink Floyd will likely find "Echoes" a nicely packaged redundancy. Those who are only familiar with the mega-group's radio staples might enjoy this not-so-dark side of an enduring band.
The Smashing Pumpkins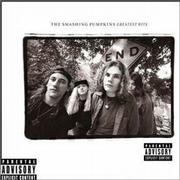 "The Smashing Pumpkins Greatest Hits"
The career of The Smashing Pumpkins is like a Cinderella story gone bad: Struggling Chicago rockers enchant college radio in the early 1990s, get their big break, and later lose their creative intensity to streamlined, pop-friendly platinum success. Past releases like the elaborate disappointment "Mellon Collie and the Infinite Sadness" made die-hard fans wish midnight would strike and the group could revert back to the Pumpkins of their beloved "Gish." But alas, as this retrospective proves, if the shoe fits, the Pumpkins are going to wear it. "Greatest Hits" documents how the band grew up only to water down its sound, eventually losing a member or two and winning a couple of Grammys in the process. Don't worry, on the self-depreciatingly titled "Rotten Apples" disc, there are early gems like "Rhinoceros" and "Drown," which achieved distinction on the "Singles" soundtrack. Other highlights include a cover of Stevie Nicks' "Landslide" and radio standouts like "Zero." Just make sure to skip "Bullet With Butterfly Wings" it's hard for a listener to hear singer Billy Corgan's disaffected opening lines "The world is a vampire" again without driving a stake through one's heart in the process. Perhaps more interesting than Disc One's predictable lineup is the special limited-edition CD enclosed titled "Judas O." Supposedly a follow-up to 1994's "Pisces Iscariot," this collection of B-sides has some worthy tracks, especially "Aeroplane Flies High," which is reminiscent of the band's gloomy, art-rock days meaning plenty of repetitive-yet-deliriously fuzzy guitar riffs and whispering voices. The acoustic "Sparrow" is another nice song, more wistful-sounding than depressing. But most of their previously unreleased stuff could just as easily have been kept under wraps. The Smashing Pumpkins may not have lived happily ever after, but at least they've closed the book with this final chapter to a short-lived, somewhat tumultuous existence.
Copyright 2018 The Lawrence Journal-World. All rights reserved. This material may not be published, broadcast, rewritten or redistributed. We strive to uphold our values for every story published.