Across the nation, thousands of travelers braved congestion and increased security as they returned to airports, highways and railways during the first major travel period following the attacks.
While final figures on the number of holiday travelers were not expected until the middle of the week, Sunday was still shaping up to be one of the busiest travel days of the year.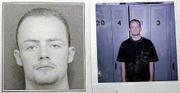 Several airlines said their flights were almost at capacity.
"All the terminals are full," said David Rogers, as he waited at Hartsfield Atlanta International Airport for his flight home to Mobile, Ala.
Highways were also busy. In Atlanta, where three major interstates cross, traffic moved well but volume was heavy. New Jersey highways were also clogged.
More travelers were expected to drive to their holiday destination, while a decline in air travel was predicted because of the weak economy and fear of flying since the airborne attacks.
Overall, the number of Americans expected to travel over the weekend was expected to be down 6 percent from last year.
Copyright 2018 The Associated Press. All rights reserved. This material may not be published, broadcast, rewritten or redistributed. We strive to uphold our values for every story published.