Denver — Inspired by the death of a 6-week-old girl, the nation's transplant network voted Thursday to ease its rules on giving new hearts to infants.
The new policy by the United Network of Organ Sharing policy will let babies under 1 year old get hearts that don't match their blood types.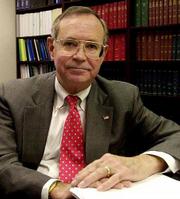 The change, which will be implemented as soon as possible, came after a Colorado baby named Arionna Harris died at 6 weeks old while awaiting a heart.
"This is her gift back to society," said Dr. Mark Boucek, director of the pediatric heart transplant program at Children's Hospital in Denver, who campaigned for the change.
The Richmond, Va.-based organ network maintains the nation's waiting list for organ transplants.
Under the policy, donor hearts will be offered first to recipients with compatible blood and then to those younger than 12 months with other blood types, network spokeswoman Anne Paschke said.
Doctors say there is evidence that infants can tolerate hearts from incompatible donors. Critics have questioned whether the risks are too great and whether the policy change would deprive babies with matching blood of heart donations.
Dr. Frederick Grover, chairman of the organ network's thoracic committee, said the proposal is crafted so there will not be a disadvantage to babies listed for a specific blood type.
About one in every 5,000 newborns suffers from congenital heart disease and can be a candidate for a heart transplant.
Copyright 2018 The Associated Press. All rights reserved. This material may not be published, broadcast, rewritten or redistributed. We strive to uphold our values for every story published.