Gary, Ind. — A 10th-grader was killed Friday in a high school parking lot by a 17-year-old former student who shot him in the head, authorities said.
The suspect admitted shooting Neal Boyd, 16, outside Lew Wallace High School, and told authorities where he hid the gun, Police Chief John Roby said.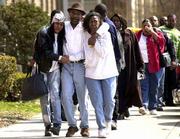 The school has been plagued by gun violence in recent years. It is in a middle-class neighborhood a few blocks from the boarded-up storefronts on the gritty outskirts of Gary, a city notorious for its high crime.
Authorities said they did not know whether the boys knew each other, and the motive remained unclear.
"It was a one-on-one incident. Basically what happened, the 17-year-old walked up to the 16-year-old and put a gun to his head and fired one shot," Roby said. "I guess the fortunate thing about it is that there was only a small crowd around."
The shooting happened before classes began. The school's roughly 1,000 students were sent home for the day.
The boy was arrested at his home minutes after the shooting and will be charged as an adult, Roby said.
School Supt. Mary Guinn said the alleged gunman had stopped coming to school about a year and a half ago. Guinn said the victim was a quiet student who was taking college preparatory classes.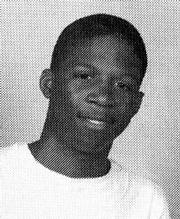 "We all began to search ourselves to see if there's anything we could have done, anything we missed. We don't believe there's anything we could have done different to avoid this," Guinn said.
It was not the first shooting at Lew Wallace.
In 1999, a 15-year-old girl was struck in the head by a stray bullet as she walked home from school. In 1997, a spectator was killed and two others were hurt in a gang-related shooting at the homecoming game, and a student was shot in the face during commencement exercises.
Copyright 2018 The Associated Press. All rights reserved. This material may not be published, broadcast, rewritten or redistributed. We strive to uphold our values for every story published.