The scent of comfort
You've heard of comfort foods, but how about comfort fragrances? That's the idea behind Demeter's scents: putting the familiar and homey into a fragrance for easy access and memory evocation.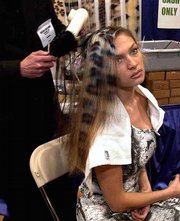 The line includes lotions, bath gels and "Pick-Me-Up" cologne sprays that smell like sugar cookies, Altoids, dirt, snow, sushi, mold (!), brownies, martinis, lettuce, Laundromats, rain and well, you get the idea.
You can find it online at beauty.com, the exclusive seller of a new, limited edition Demeter scent called Sugar Cane. The price runs from $8 to $18.
Shedding some light on candles
In an age when Californians never know when the lights will go out from a power shortage, maybe it's timely that there's a new book just hitting store shelves titled "Illuminations: Living by Candlelight."
Of course, you don't have to wait for a power shortage to use candles in your home. Want to make things a little more romantic or just hide the dust? Light some candles.
Published by Chronicle Books, its 120 pages are filled with examples and 200 color photos, instructions and advice on how to spiff up your home with candles. With a suggested retail price of $19.95, it is available through most bookstores.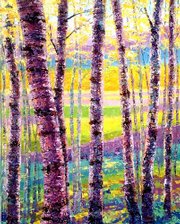 Toys are the new meal ticket
The Happy Meal toys your children collect are more than child's play. They may be worth money. In fact, they already are to Robert J. Sodaro of Norwalk, Conn., author of "Kiddie Meal Collectibles," a comprehensive price guide for the ever-growing market of fast-food toy collectibles.
Burger Chef now Hardee's was one of the first restaurants to give toys with meals. They included character buttons, wooden nickels, hand puppets and drinking glasses, now worth between $4 and $10 each if they are in mint condition.
In 1979, McDonald's was the first to launch a national giveaway campaign tied to a meal, now known as the Happy Meal. The first set was made up of four circus animals a lion, an elephant, a hippopotamus and a bear now worth between $10 and $13 each.
Copyright 2017 The Lawrence Journal-World. All rights reserved. This material may not be published, broadcast, rewritten or redistributed. We strive to uphold our values for every story published.