It's been a long week, and Tricia Walter is busy ... relaxing.
She's sitting in a massage chair, her feet immersed in a warm water jet wash between treatments of sea salt scrub and cucumber heel therapy.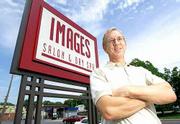 An application of marine masque is next for the Lawrence pharmacist, who figures she deserves it after running 20 miles a week, spending eight-hour workdays on her feet and scrambling, at home, to keep up with her 3-year-old daughter, Emma.
"I'm here to get pampered," Walter sighs, in the midst of her monthly 75-minute pedicure at Images Salon & Day Spa, 511 W. Ninth St. "It's relaxing. It's a treat."
Such treats are becoming more commonplace in Lawrence these days, as new and expanded day spas build on customers' growing thirst for reflexology, rejuvenation and relaxation.
During the past three years, existing Lawrence spas have relocated, expanded and added services and staff. More than two dozen massage-therapy operations exist in town, rubbing their way onto Massachusetts Street and elsewhere. Rejuvenay Spa, which combines massage, facials and waxing in a building shared with other natural-health professionals, will celebrate its ribbon-cutting later this week on Wakarusa Drive.
Even Kevin Pritchard, a former professional basketball player who played for Kansas University's 1988 national championship team, is thinking about getting in the game. He and his wife, Shea, were sold on the idea after enjoying bottled water, body wraps and massages at a spa in Hawaii.
"We've talked about it," said Pritchard, after checking out a couple potential sites in Lawrence. "Obviously, you can't have the beach and all the palm trees and all that stuff, but it would be neat to have a place where you are pampered and are really taken care of, because that's what people want. People want to be pampered."
Today there are an estimated 6,000 combinations of salons and day spas in the United States, a number expected to blossom by 3,000 during the next five years, according to the Day Spa Assn. in West New York, N.J.
'Phenomenal growth' ahead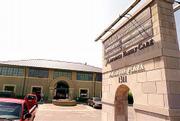 Hannelore Leavy, the trade group's founder and executive director, said that enhanced salons, day spas and full-fledged destination spas would generate more than $12 billion in sales this year from massages, body treatments, facials, waxings, manicures, pedicures and other services.
Driving the growth: The public's realization that preventative treatments and ongoing maintenance can make a difference in a person's well being, she said. Nationwide, people are willing to spend $35 to $75 an hour for a little stress reduction, relaxation and pampering.
"People spend more money on alternative medicines than they do with regular doctors, and are willing and able to pay for it," Leavy said. "That's why there's the phenomenal growth in the industry."
It hasn't always been this way, especially in Lawrence.
When Becky Isaac established Lawrence's first spa 12 years ago adding onto the hair salon she opened in 1984 she found that convincing clients to pay for pedicures, scalp treatments and facials was a tough sell.
"When I first opened, a day spa, or day of beauty, was something for the wealthy. Ordinary people didn't get anything like that," she said. "Now that's totally changed. People are taking care of themselves now."
What started with three employees in an 800-square-foot shop now has 20 workers, including a licensed esthetician, two certified massage therapists, three nail technicians and 10 licensed cosmetologists. The team works in a 4,000-square-foot center, Becky's Salon & Spa, at 2108 W. 27th St., with private rooms for massage, waxings, facials, pedicures and manicures taking up half of the space.
The seclusion helps Isaac nurture a growing segment of her business.
"People think of a day spa or beauty shop as for women only, but 40 percent of our customers are men," she said. "They get colors, they get massages, they get facials, manicures, pedicures all of it. Men will do all these things, but they want to be private."
Massaging the market
Marcia Butell, owner of Rejuvenopened her day spa's new 500-square-foot location in October at 1311 Wakarusa Drive, and she's already counting on her business to expand.
Trained in massage and other spa services in the San Francisco area, Butell worked for a spa in Overland Park and managed a spa in Olathe before she opened Rejuvenour years ago inside her Herbs and More shop at 1410 Kasold Drive.
Rejuven revenues started at $30,000 in 1998, jumped to $45,000 in 1999 and blossomed to $84,000 last year, she said. The place already offers Reiki therapy, mud wraps, paraffin wraps and exfoliation treatments.
Within six months she hopes to add services for hair and nails, expanding into vacant space in the building.
"The East Coast and the West Coast were on the cutting edge of something huge 10 years ago," she said. "It's just now becoming huge in the Midwest."
At Images, owner Rockie Browning confidently acknowledges the surge in day spa popularity without getting overwhelmed. After all, he spent $275,000 three years ago to create a dedicated salon and day spa building a few doors down from the 125-year-old Italianate home that had served as his hair salon since 1980.
The spa services may be the fastest-growing segment of his business, but he's not getting carried away. Massages, pedicures and facials are the norm, but mud treatments with table showers and other pampering services are a ways away.
Lawrence, he said, doesn't quite have the money to justify major investments in additional specialized equipment.
Market forces rule
"Some of the more elite spas offer the mud wraps and that sort of thing, but I don't think Lawrence is quite ready for that yet," Browning said. "Most people love getting the spa services, but they don't want to pay for them in Lawrence.
"It's like the upscale restaurants. Lawrence has a tough time supporting them."
Don't tell that to Daniele Hadl, a self-described "spa gal" who recently moved to Lawrence from Fort Worth, Tex. She stopped by Images last week for a massage, facial, manicure, pedicure, scalp treatment, shampoo and style.
Nothing less would do.
"You have to have a girl day," Hadl said. "You have to have a day to get away from everything."
Copyright 2018 The Lawrence Journal-World. All rights reserved. This material may not be published, broadcast, rewritten or redistributed. We strive to uphold our values for every story published.