Raleigh, N.C. — Heath Dalton is a card-carrying member of the new economy. Except, well, forget the "card" part.
She and about 5 million others have started using digital cash, which means they use e-mail to send money back and forth to one another. It's a new trend in online commerce, and, though only a year old, has spawned a slew of companies trying to capitalize on consumers' apparent desire to take care of all of life's chores while sitting at a computer.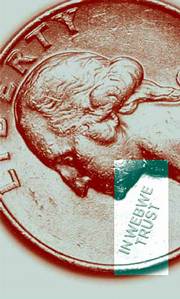 Who wants to go to the bank, anyway? Not Dalton. She doesn't have the time.
Owner of a jewelry business called Silver Sophisticates, Dalton, who also works full time at GoTo.com, sells her goods on popular auction site eBay. When bidders win one of her auctions, they're asked to go to digital cash service PayPal.com and open an account for free. They have to give a name, a phone number, a password and either a credit card number or a bank account number.
PayPal or a service like it takes the amount of money specified, and sends it to the designated recipient.
Dalton, on the other end, receives the dough straight into her PayPal account, and can either turn around and spend that anywhere on the Web, or shoot it electronically to her own bank or credit card account.
"One of the real conveniences of having an online payment service is the fact that I don't have to find a way to run a credit card," Dalton says. "I've looked into it but not extensively. ... It's too much of a hassle. You have to lug around a credit card impression machine and submit all the paperwork. It's so much easier to send someone a URL address and say, 'Hey, go out there and pay me.'"
Paying off for college students
Online auctions are the main drivers for digital cash services so far. But the companies' execs said that parents who want to send their college-student children money are big users, as are fantasy football types, people who have pools on sports teams and bet to see who will win.
"Think about it. Your kid's away at school. 'Hey Dad, I need 300 bucks.' You could mail it but that takes days. You could wire it, but that costs money. This is instantaneous," says Paul Raden, chief marketing officer of ECOUNT, a Conshohocken, Pa.-based digital cash company.
He says he and his colleagues go out to lunch, and instead of splitting the bill, everyone e-mails his share when the group gets back to the office.
Vince Sollitto, co-founder of PayPal, says he has a Web-enabled phone. So when he and his colleagues go out for lunch, they can dial up their PayPal account and send their share of the bill to the one who foots the bill even before they leave the table.
"It's U.S. dollars. This is your money," Sollitto says. "This is basically the cold cash greenbacks you carry in your wallet."
Success remains unclear
How does everyone else feel about it? Unclear. Jupiter Communications issued a report in February 1999 that said the digital wallet industry is fragmented, nonstandardized and will remain so until at least 2003. But that was before services such as PayPal, ECOUNT, PayPlace.com, echeck.com and others were even launched.
Most of the companies partner with credit card companies. But they are not banks and they are not insured by the Federal Deposit Insurance Corporation. But that doesn't seem to be discouraging consumers. Sollitto says PayPal signs up 20,000 new users a day, and is averaging 130,000 transactions a day, or $6 million worth.
Those are all free accounts. PayPal makes its money through business-to-business transactions fees, which are 1.9 percent of the amount.
Forty Acres, a Durham, N.C.-based nonprofit that arranges concerts in private homes, started using PayPal a couple of months ago.
"I was on eBay one day and I bought something from some guy and he said 'I accept PayPal payments,'" said Steve Gardner, who started Forty Acres three years ago. "We had looked into doing a credit-card device, but our volume was so low, it wasn't worth it."
More importantly, though, Forty Acres didn't have to worry about providing a secure Web site if they weren't going to be accepting payment directly. That's what sold it, Gardner says.
"We developed our Web site with our basic HTML knowledge and we didn't have to go to a professional," Gardner says. "If you talk about taking Visa online, that's a whole other ball of wax. That's a big deal. It's a hassle, and it adds up.
"And this is nice because, you know, someone gets a reservation and you get the money within a day."
Copyright 2018 The Lawrence Journal-World. All rights reserved. This material may not be published, broadcast, rewritten or redistributed. We strive to uphold our values for every story published.