Face To Face may be the biggest band you've never heard of. Though the group has sold in excess of a million records in the United States, it remains far left of the mainstream center. The members wouldn't have it any other way which is probably why, when asked about his band's inclusion on MTV's "Real World New Orleans" soundtrack, Face To Face bassist Scott Shiflett shrugs with near-complete indifference.
"I didn't even know we were on there," he says. "That's cool, that's fine, whatever.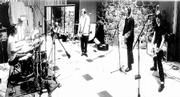 Formed in 1991, the Southern California quartet (singer/guitarist Trever Keith, guitarist Chad Yaro, drummer Pete Parada and Shiflett, who replaced original bassist Rob Kurth) hit big with 1994's "Over It," which included the semi-hit "Indifference." After a couple of years of relentless touring, the act signed to a major label (A&M;) and released its first album featuring Shiflett, 1996's "Face To Face." For the bassist, stepping into the band wasn't an overnight process.
"I had the first record, I had seen the band live, so I was already into the band," he recalls. "But when I got the call to come audition for them, I was a little apprehensive. I knew they had a real strong bass player. So I rehearsed with them and it fit. Boom: played my first show with them in my hometown."
Jazz odyssey
In 1999, Face To Face issued "Ignorance is Bliss," an album that pushed the creative envelope but alienated the group's core audience. The backlash was swift and immediate fans and critics didn't like the new direction though the band remains relatively happy with it.
"We maybe pushed our boundaries and our limits more with that record, but I think it kind of divided people a little bit," Shiflett explains. "Our intentions were 100 percent pure we were really just trying to see what we could do, and there's no harm in that. We have no regrets, although in hindsight, I hear a few areas where it got a little thin even for my preferences."
Within a year, Face To Face came back strong with "Reactionary." Rather than offend its audience with experimentation a second time around, the band posted snippets of new songs online and allowed fans to vote on which ones would make the final cut. More than two million votes were cast in a six-week period, proving that Face To Face still had an audience that cared. For Shiflett, this technological egalitarianism made perfect sense.
"We've had every opportunity to overload every other record," he says. "It wasn't as if we let people write the songs or mix the record. But it was a fine opportunity to let people hear what was going on within the band. That way, they wouldn't be surprised if they were gonna like it."
High standards
Recorded more than two years ago during the sessions for "Ignorance is Bliss," the band's latest effort "Standards and Practices" is finally seeing the light of day. According to Shiflett, the bandmates "rolled the dice, fist-fought and arm-wrestled" over what songs would make the all-covers album, and the finished piece underscores the variety of styles that comprise Face To Face's own music.
What: Face To Face, Snapcase, H20, The ExplosionWhen: 9 p.m. WednesdayWhere: The Granada, 1020 Mass.Ticket information: 842-1390
The band's array of influences creep out of myriad corners on "Standards," which includes pop-punk takes on classics by artists one might expect from a pop-punk outfit (The Ramones, Fugazi, The Pixies) as well as the truly unexpected. The Smiths, INXS and The Psychedelic Furs all get a Face To Face makeover while retaining every ounce of their inherent guilty-pleasureness.
"We wanted something that would denote 'standards,' as in traditional numbers and 'practice' as like the kind of crap we run through at rehearsals," Shiflett says. "There were songs that we covered in the past that we'd only been covering by memory. Then later we heard the original version and went, 'Whoa! We did that so wrong. We didn't do this part. Where's this chord?' So we'd bring a copy of it to the studio and literally figure the song out on the spot and then bang out one, maybe two, takes."
Rumbo in the jungle
"Standards" was concocted at Rumbo Studios, the famous L.A. recording spot where albums like Guns N' Roses' "Appetite For Destruction" were crafted. Apparently, the new GNR still records at Rumbo.
"I'd walk up and down the hallway and hear Guns N' Roses playing or see Axl Rose walking down the hall," Shiflett remembers. "I never really made a point of getting in his face or anything he's pretty unpredictable. I can't kick some guy from Indiana's ass, who am I kidding? I eat tofu, I got no muscle mass. The funny thing is they're probably still there. They rehearsed there for over three years they had a studio permanently booked. We made three records in the time they were in there."
Axl Rose isn't the only rock star to spend time skulking around the Rumbo recording booths. Shiflett and company ran into a host of past and present chart-toppers during their stint in the studio.
"Eddie Money tried to sell me pot," Shiflett recalls, laughing at the memory. "I thought that was pretty funny. Eddie Money was back there remixing some old '70s song that nobody cares about. He comes waltzing up and drops a big bag of pot on the table. 'Hey, if you like it give me a call.' So that's what you get recording at Rumbo."
Face To Face's future looks bright. The band currently is touring the nation ("Fights, brawls, bad food, plugged-up toilets, loads of fun!" Shiflett says) in support of "Standards," which has been enthusiastically received by fans and press alike. When asked how the group's sound has evolved over the years, Shiflett sums it up in his typically wry way.
"It seems to be that way with every band," he says. "You get your really raw, overly excited first record. You go through your experimental phase every band's got a 'Sandinista!' where you wanna throw in everything but the kitchen sink. I guess that was 'Ignorance is Bliss' for us. Then you kind of glean your favorite influences together and form this sound.
"I don't think we're quite at the bearded fat phase yet. Every band does that grows beards and gets real fat and get confused and develop that 1,000-yard stare. Then they start having their lawyers meet instead of the band members."
Copyright 2018 The Lawrence Journal-World. All rights reserved. This material may not be published, broadcast, rewritten or redistributed. We strive to uphold our values for every story published.