To some, the word "RedShift" might suggest personnel transfers within the Communist Party.
But to others, it's "an increase in wavelength (funny-looking letter) of electromagnetic radiation between its emission and its reception. It is quantified in terms of the wavelength change (triangle and funny-looking letter) by the relationship z equals (triangle, funny-looking letter-slash-funny-looking letter)."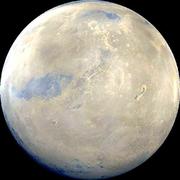 They would also be the people who got their hands on a copy of "RedShift 4," an awesome planetarium-in-a-box for PCs. It's from Maris Multimedia in the United Kingdom and is published in the United States by Cinegram Media of Summit, N.J.
"RedShift 4" is the latest in a series of astronomical multimedia products, and it's a way to tour the universe without having NASA's budget and toys. There are wonderful photographs of planets, galaxies and other celestial stuff, interesting multimedia lectures and a dictionary (which provided the definition above).
The curious can view the universe as far back as 4713 B.C. and as far ahead as 9999. And you can change your point of view according to celestial object and whether you are looking from the object's surface or from space above it.
Some of this stuff is well beyond those whose knowledge of astronomy is pretty much summed up in "Twinkle, Twinkle, Little Star," but there's plenty for the amateur who just wants to take a look and isn't going to follow the dancing math symbols.
The user interface takes a bit of getting used to, operating mostly but not always like a Web browser, but the first run begins with a multimedia tutorial that more than adequately gets you started.
The package contains two CD-ROMs and puts at least 80 MB and up to 300 MB onto your hard drive. Much of it is in photos, which are printable, as are the star maps. It also cross-references star catalogs.
There's a section of what amounts to heavenly trivia, which allows you to drop into cocktail party conversations tidbits such as, "Seven is the maximum number of lunar and solar eclipses possible in any calendar year." And, lest anyone get his hopes up, it most recently occurred in 1917 and won't happen again until 2094.
The minimum system requirements are Windows (95, 98, 2000, ME, or NT4), 64 MB of RAM, 16-bit high-color 800-by-600 display, quad-speed CD-ROM drive and at least 2 MB of video RAM. The recommended system is at least a Pentium II at 350 MHz with 128 MB of system RAM and 16 MB of video RAM.
Installation was professional and predictable, and the uninstall program dear to a user's heart did what it ought to do.
"RedShift 4" is available at the company's Web site for $59.95. You might find a better deal at online retailers and in stores.
An earlier version, "RedShift 3," also is available for Macs.
Copyright 2018 The Associated Press. All rights reserved. This material may not be published, broadcast, rewritten or redistributed. We strive to uphold our values for every story published.