When the Rev. Verdell Taylor enters the sanctuary of St. Luke AME Church, he takes a moment to appreciate its special history.
It is the history of the people who started the first black church in Lawrence during the early days of the Civil War.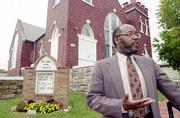 It is the history of later generations who struggled to build and preserve the church and who used it as a staging ground in the battle against segregation in Lawrence.
And it is also the history of Langston Hughes, who attended services at the church as a boy and would later credit his experiences there as a key influence that made him one of the most celebrated poets and writers of the 20th century.
"You have to walk there," Taylor said. "You have to be part of that connection with Langston Hughes and with our ancestors, who did a lot of sacrificing and struggling to make this possible. To know our ancestors gives us a great deal of connection in this church."
Now, that history will be preserved.
The church announced earlier this month that the building at 900 N.Y. has been placed on the Register of Kansas Historic Places and is on track for listing with the National Register of Historic Places.
J-W Staff ReportsMemories of Langston Hughes in Lawrence aren't relegated to the history books. Some local residents remember personal encounters with the author.When Hughes returned to Lawrence in 1958 as a guest lecturer at Kansas University, his old connections to community were evident."The thing that struck me was that when he was giving his reading, just before he started, a group of elderly black women came in the back and sat in the back of the auditorium," said Edward Grier, a KU English professor at the time. "They were there to support the son of their friend, which I thought was quite touching."Another English professor, Stuart Levine, remembered Hughes reminiscing about childhood days at downtown movie theaters and Hughes' surprise when they refused to admit him on his 1958 return visit."He had good memories of his education in Lawrence," Levine said. "He didn't have the bitterness you might expect."
The reasons: The church's own history and architecture, as well as its connection with the young Hughes. Taylor said it is the last standing building in Lawrence that can be connected to Hughes' early days.
"It blesses us with a piece of history that's added to our own history," Taylor said.
The African Methodist Episcopal congregation got its start in 1862 during the Civil War. Taylor said a building was intended for near 10th and New Hampshire, but plans changed after nearly two dozen Union soldiers most of them black were slaughtered near the site during Quantrill's Raid in 1863.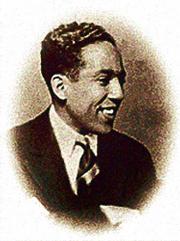 The current building was constructed in 1910. Not long after, Hughes began attending services with his foster aunt known as "Auntie Reed." He later wrote about his experiences in the church in the book "The Big Sea."
In a 1960 radio interview, he said those early days at the church had influenced his writing style.
"I was very much moved, always, by the rhythms of the Negro church, of the spirituals, of the sermons," he said. "And when I began to write poetry, that influence came through."
Taylor said he thinks few people know of Hughes' connection to the church. Listing on the state register will help that situation, he said, as well as make it easier to get grants to preserve the building.
"We can preserve it," he said. "And we can bring it back to where it needs to be."
The church plans to participate in February's KU events celebrating Hughes' 100th birthday, including having a prayer breakfast featuring Alice Walker, author of "The Color Purple."
"Langston Hughes does figure significantly with St. Luke," Taylor said. "Everyone feels happy, joyous about it."
Copyright 2018 The Lawrence Journal-World. All rights reserved. This material may not be published, broadcast, rewritten or redistributed. We strive to uphold our values for every story published.