Six separate bankruptcy filings were made Feb. 13 for Lawrence-based Oread Inc. and its affiliated operations, each claiming debts from $50 million to $100 million.
The cases were filed in U.S. Bankruptcy Court in Topeka by David Kimbrell, chairman and chief executive officer of Oread Inc.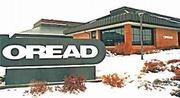 The filings came a day after Kimbrell slashed half of the company's 225-member nationwide work force and told remaining employees they could remain employed by contract, on a week-to-week basis.
All employment contracts to help wrap up projects for Oread clients were expected to be completed by early April.
Each Chapter 11 case filed in February listed assets from $10 million to $50 million, against debts from $50 million to $100 million; each case listed from 200 to 999 creditors.
Oread's 20 largest creditors were owed about $48 million. The list included Bank One of Chicago, which was owed about $32 million.
Fast climb, fast fall
Founded by Kimbrell's acquisition of Oread Laboratories in 1994, Oread Inc. quickly grew into one of the world's largest contract-pharmaceutical companies. Two years ago, it had 835 employees and 1998 revenues of $83 million.
In February's filings, Kimbrell estimated there would be no money left from the cases to satisfy claims of unsecured creditors.
Cases were filed for Oread and its operating units, including several based at 1501 Wakarusa Drive. Those were Oread Inc.; CertiPharm; Oread Laboratories Inc., also known as Administration Services Inc. and Oread Acquisition Corp.; and Oread Pharmaceutical Manufacturing Inc.
Together, the Lawrence operations had 150 employees before the job cuts.
Oread BioSafety Inc., in Farmington, Conn., also was listed in bankruptcy documents.
That subsidiary which previously had been known as Oread Bio/Tox Inc. had 75 employees until mid-February.
Kimbrell also listed Old BT Corp., 1501 Wakarusa Drive, in the filings. That subsidiary, with drug-packaging operations in New Jersey, previously had been known as Blis-Tech Corp.
Creditors also included two of Kimbrell's former business partners in Oread Inc.: JP Morgan Investment Corp., of New York, which was owed $6.52 million; and Syntex Inc., of Palo Alto, Calif., which was owed $5.16 million.
Two governments said they were owed money: Douglas County Treasurer, $662,113; and the state of Delaware, $145,076.
Kimbrell and other Oread officials were unavailable for comment at the time of the filing.
Copyright 2018 The Lawrence Journal-World. All rights reserved. This material may not be published, broadcast, rewritten or redistributed. We strive to uphold our values for every story published.