Kansas' rural areas are getting emptier, its residents older and the fastest-growing segment of the state's population is its least educated.
That's the picture provided by two Kansas University professors who recently briefed lawmakers on state population trends as new federal census information became available.
Charles Krider, business professor, and Norman Clifford, interim director of KU's Center for Economic and Business Analysis, spoke to the House Kansas Futures Technology Committee.
They said the changing demographics of Kansas will pose new problems for state and local officials for years to come.
"The most significant population trend for Kansas is the rapid movement of population from rural to urban areas," Krider said.
Since 1990, Kansas' population increased 8.5 percent to 2,688,418, the official count as of April 1, 2000.
But virtually all of that growth occurred in nine urban counties Butler, Douglas, Harvey, Johnson, Leavenworth, Miami, Sedgwick, Shawnee and Wyandotte.
In 1980, the nine urban counties had 50 percent of the population, while medium-sized counties had 25.5 percent, and small counties 24.4 percent. Medium-sized counties were those of more than 20,000 people, and small counties were those under 20,000.
Now, the nine urban counties have 57 percent of the state's population, medium counties have 23 percent and small counties 20 percent.
Wages also are lower in the small- and medium-size counties compared with the urban counties, according to the KU professors' study.
This means the Legislature must determine whether it should target economic development programs to rural communities, or accept the population and economic decline in these areas and not intervene.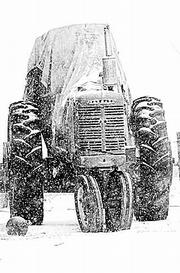 House Speaker Kent Glasscock, R-Manhattan, said "the demographic changes in Kansas provide a myriad of challenges that face our generation and succeeding generations."
Glasscock challenged the committee to deal with the population changes.
"Kansas is transforming itself. State government must begin the process now of ascertaining what the changes will be and their impact," he said.
Krider said he thinks the state should take steps to slow the population decline in rural communities, such as ensuring access to high-speed Internet service at competitive costs.
"We provide highways and water systems. Now, it's the Internet we must provide," Krider said.
"We should provide assistance to facilitate economic growth in rural communities. We can't simply abandon this part of the state."
He also suggested that the state should phase out the use of underground water for agriculture in areas with limited water supplies, so that business growth won't be constricted by water access issues.
The aging issue
Kansas' population also is aging and this is most evident in the rural areas.
"It appears that the population loss in the rural counties of Kansas is primarily younger persons and that persons 65 and over tend to stay home," the report said.
In the five counties with the greatest population loss since 1980, the percentage of residents over 65 years old is far greater than the statewide average of 13.8 percent. Washington County leads the pack with elderly Kansans at 26.3 percent.
This demographic change will require major public policy responses to provide medical care in rural areas, Krider and Clifford said.
In addition, the state experienced a doubling of its Hispanic population. In 1990, Hispanics made up 3.6 percent of the state's population; now it's 7 percent.
But as a group, Hispanics have the lowest educational levels; nearly 24 percent have less than a ninth-grade education, according to the report.
"If the state is to provide employers with a high-skilled work force, then a major priority must be on upgrading the education and skills of Hispanics and blacks," the report said.
Copyright 2018 The Lawrence Journal-World. All rights reserved. This material may not be published, broadcast, rewritten or redistributed. We strive to uphold our values for every story published.