DeSoto — A subsidiary of Intervet, the world's third-largest animal health company, will build a regional headquarters in DeSoto for administration, manufacturing, research and development.
Intervet Inc., the U.S. subsidiary of the Netherlands-based Akzo Nobel, said in early March that it would employ 170 people in DeSoto at a 215,000-square-foot campus on 315 acres along Kansas Highway 10, on a site formerly known as the Bayer Research Facility. The total project, which is expected to be completed by 2004, is expected to cost $37 million, the company said.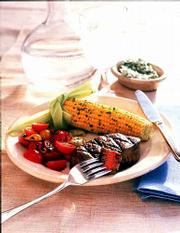 About 100 employees will be retained through the recent purchase of several product lines from Bayer. Another 70 will be relocated from Des Moines, Iowa.
Intervet president Klaus Olbers said the company, which has its U.S. headquarters in Millsboro, Del., chose DeSoto because of the area's long association with agriculture and the animal health industry.
Intervet will be among the first major life sciences-related firms to locate in the Kansas City area since civic leaders began an effort to make the city a center of bioscience research.
"(The) decision by Intervet is again confirmation that the metro area is and will be a significant player in the ever-growing realm of bioscience," said Bob Marcusse, president and chief executive officer of the Kansas City Area Development Council, the week of the announcement.
Intervet handles the research and development, production and marketing of veterinary products.
Copyright 2018 The Associated Press. All rights reserved. This material may not be published, broadcast, rewritten or redistributed. We strive to uphold our values for every story published.