Men and new joints
Women are three times as likely as men to require hip or knee replacement as a result of severe arthritis, but a much higher percentage of men actually undergo the procedures.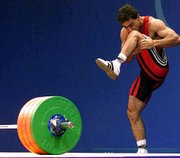 A report in the April 6 issue of the New England Journal of Medicine showed that 5.3 women out of 1,000 in a survey group of older people needed joint replacement, compared with only 1.6 men out of 1,000. But the replacement rate was the same for both men and women.
Researchers at the University of Toronto conducting the survey suggested that family doctors may see the problem as "less significant" for women or that women may be less aggressive in bringing up the subject of their pain and need for action.
Alzheimer's site updated
MORE:www.alz.org
The Alzheimer's Assn. has redesigned and expanded offerings on its Web site, www.alz.org, making it easier for visitors to navigate and obtain information quickly. Started by family caregivers in April 1980, the Alzheimer's Assn. is the largest national voluntary health organization addressing these issues. You can reach the association at (800) 272-3900.
Warding off PMS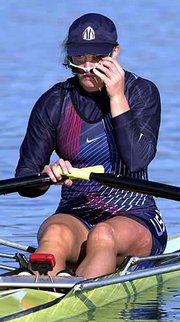 Aerobic exercise, a diet rich in complex carbohydrates and the use of nutritional supplements such as calcium, magnesium and vitamin E may help women with premenstrual syndrome, according to new practice guidelines issued by the American College of Obstetricians and Gynecologists.
The guidelines were developed because of frustration among physicians and patients dealing with PMS. The cause of the disorder is unknown, and it has a wide variety of symptoms including headache, irritability, sleep disturbances, food cravings, fatigue and weight gain. They peak the week before menstruation begins.
Sports do's and don'ts
Even if your child specializes in one sport, it's not a foregone conclusion that he or she will develop a serious overuse injury. Here are some recommendations from doctors to help prevent stress, both physical and psychological. Adult weekend warriors would benefit from this advice as well.
Build regular rest days into the practice schedule. This not only rests the body, but it also helps reduce the chance of burn out.
Use the 10 percent rule for increasing the duration, frequency or intensity of training. None of these should increase more than 10 percent at a time.
Listen to your body. No pain, no pain is a better guideline than no pain, no gain.
On the other hand realistically, athletes have to play through minor pain. But if the discomfort starts to interrupt training or interfere with daily activities it needs to be professionally evaluated.
Make it clear to children that it's OK to quit when they stop enjoying the sport.
Copyright 2018 The Lawrence Journal-World. All rights reserved. This material may not be published, broadcast, rewritten or redistributed. We strive to uphold our values for every story published.